Guest Speaker Profile for physical event
Anthony Neale
GYMHA Chairperson, Governance, High Performance Wellbeing Organizational Consultant, Wellbeing Health Retreats.
Anthony brings to the Board a passion for wellbeing, integrity, and past board roles in various areas. He currently is CEO of Wellbeing Health Retreats since 2012 where he designs Wellbeing programs for organizations and individuals. Anthony has recently partnered with ZinZino. He also works part time for Pentana - a software company servicing the car industry as a developer consultant. Anthony also serves on the Virtues Project International Project for 5 years as the Governance Chair and his previous role was strategic advisor. In the past he has served as a Board member for the Project Mgt Institute Melbourne Chapter as Volunteer Director, and Virtues Companions Inc as secretary for 4 years. Anthony also brings 35 years' experience in the corporate sector as a Project Manager and IT consultant.
Hon. Maria Vamvakinou MP
Federal Labor Member for Calwell Deputy Chair of the Joint Standing Committee on Migration
Maria Vamvakinou is the Federal Labor Member for Calwell. Maria is the first Greek born woman to serve in Australia's federal parliament. Maria is Deputy Chair of the Joint Standing Committee on Migration and along with several other committees, is a member of the Joint Standing Committee on Foreign Affairs, Defence and Trade. Maria is a strong advocate of multiculturalism and represents one of Australia's most diverse electorates. Maria believes that young people across a diversity of backgrounds are needed to help better inform and shape political and social discourse in Australia.
Prof. Carol Hullin
Digital Health and an advisor to the World Bank and the UN, Lecturer at University of Tasmania, Australia Artificial Intelligence Australia, Digital Health Professor at Centro de Innovación Digital Latinoamericano, Chile, and GYMHA Special Board Advisor
Dr. Carol Hullin currently works as a Data Governance Leader within the justice system and Senior Lecturer at the School of Economics and Business, University of Tasmania, Australia. She is the international adviser of the only Digital Innovation Centre at the largest regional area of native Chilean communities Temuco. She worked as Dean of the Faculty of Sciences for several years leading the teachers of over 2500 students. She is a specialist in Digital Health and an advisor to the World Bank and the UN. During the last 25 years, she contributed scientific knowledge from the academic activities with her students from post-graduate programs for development of public policies and the implementation of intelligent technologies under the premises of safety, quality, and protection of human dignity within digital environments. She is one of the authors of the only book in Spanish on nursing informatics. A woman of indigenous origin seeking social innovation using smart digital technologies for healthy living. Dr. Carol Hullin works daily with communities seeking innovation in times of crisis using scientific and technological methodologies for human dignity.
KATINDA NDOLA
GYHMA Special Board Advisor, THE FOUNDER OF confidenceandselfesteem.co AND THE AUTHOR OF "THE BIG COMEBACK" BOOK
Katinda Ndola is an Author, Speaker, Disruptor/Change maker, Personal Development Coach who inspires people around the world to increase their emotional vibration by providing the most inspiring tools, strategies and courses that brings more harmony, love, inner peace and happiness in people's lives. She helps you to feel good about yourself, follow your heart, create true freedom in your life and build your confidence and self- esteem muscle. Among the many hats she wears, she is the author of "The Big Comeback" serial entrepreneur. She is a Latrobe, Victoria and Monash university graduate where she studied political science, Business information systems and Certificate IV in training and assessment. Lives in Melbourne, Victoria, Australia, From Nairobi, Kenya.
Deepshikha Tripathi Jha – Summit Chairperson
GYMHA Training Manager, Counselling Psychologist, Life-Coach, International Speaker, Humanitarian, Law of Attraction Practitioner, EFT and TFT Practitioner, CEO / Founder at Prayas, Project Director at Poornpeetham
Area of expertise - Enhancing self-esteem, motivation, confidence, emotional and spiritual healing, inner engineering, happiness coaching, transformation, and breakthrough coaching. Die heart passionate about helping people through spreading awareness about significance of emotional, mental as well overall Psychological Wellbeing. Love to infuse happiness and sense of purpose in lives through compassion and enable people to live their life to the fullest. She's a proud member of GYMHA and a regular Facebook live shows guest speaker.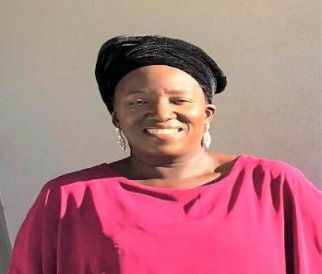 JOSEPHINE SWARAY
TRAINED MENTAL HEALTH PRACTITIONER, MULTICULTURAL AMBASSADOR
Josie is a Mental Health Nurse with over 20 years' experience working with youth, adults and older adults in hospital, community, Rehabilitation, and corrections settings. She is the founder and Director of The Nyalima Project (TNP) which provides Mental Health First Aid Training-standard, Mental Health Awareness & Drug and Alcohol awareness Workshops to community groups and various organizations in particular CALD/ Migrant Communities.
She is passionate about breaking barriers to seeking advice and support for mental health issues. TNP also provides Life Skills Programs for youths. Josephine is an accredited Mental Health First Aid instructor and an accredited Mental Health First Aider for youth. She is a member of the African Day Australia Family Forum Committee and has recently been appointed as a Multicultural Ambassador with Mental Health Foundation of Australia.
Jael Wena
The Voice Generations Finalist, Junior Eurovision Contestant, and Junior Host for ABC ME
Jael comes from a very musical family and begins singing as soon as she could talk. She wrote her first short song when she was 4 years old and performed it with a backing band on stage at the church, she grew up in. She began to compose more songs and would perform on stage with her father's band at gigs, playing across Australia.

At the age of 9, Jael entered the heats of the Fast Track Talent Showcase, in her local city council, and it was here that her singing career really kicked off. Jael won the Fast Track Talent competition 3 years in a row and was signed to music management company YOYO Music.

In 2018 Jael was named the Australian entrant for the Junior Eurovision Song Contest. She proudly represented Australia in Minsk, Belarus in November 2018, singing her powerful and uplifting song 'Champion', placing first with the Jury and an impressive third overall (2 points from second place). Video Link: https://www.youtube.com/watch?v=H4og985UOrs

Upon her return to Australia Jael was asked to become a Junior Host for ABC ME a role she has relished! Already appearing on 'Stacked', ABC Me, Jael also appears as a guest host on ABC Me Live YouTube shows. Video Link: https://www.youtube.com/watch?v=mORqzjYfteo

In late 2019 Jael featured on Australia's Got Talent, being successful in her heat singing 'Natural Woman' which saw her go through to the Semi Finals singing 'Higher Love', which grew her fan base dramatically. 'Natural Woman' Video Link: https://www.youtube.com/watch?v=aNwvp80sh-Y 'Higher Love' Video Link: https://www.youtube.com/watch?v=rFo50-dIiKQ

Jael's career has not stopped there as she has just appeared on Australia's biggest singing competition, The Voice Season 11. Jael flourished on Jessica Mauboy's team where she made it to the top 6 of the whole competition. Jael and her family also competed in a historical first, "The Voice Generations", where they made it to the Grand Finale.

Jael's Blind Audition Video Link: https://youtu.be/aaXMUQOsZw4
The Wena's 'We are Family' Video link: https://youtu.be/i81YmDQCQTw
Mrs. Abiola Akinbiyi
Operation Manager at Wallace Avenue Specialists Mental Health Clinic, Australia, VMC Commissioner, ECCV Board Member, and Founder at Changepreneurs
Abiola Akinbiyi (Abbey) is an African Australia who migrated to Australia 17yrs ago., she holds a bachelor's degree in pure and applied mathematics, a Post Graduate diploma in Information system and a Master of Information System Management form Central Queensland university. She also holds a bachelor's degree in nursing, a post-graduate degree in health science and has completed several diplomas and certificates course in clinical training and assessment.

She's a graduate of African Leadership development program. Winner of 2018 Afroshine award (business and entrepreneurship). She is member of NSV Reconciliation Committee. . She was the Point Cook GDC (growth development centre) leader for 5 years. Abbey is a registered nurse, a philanthropist, a great mentor to African youth and an entrepreneur.

She has years of experience working in both public and private sector as an in-charge nurse, clinical teacher, Nurse educator, training manager and as a clinical Advisor (learning and culture) for an organisation that have over 5,000 employees.
She currently works as a practice manager/director of operations for a medical specialist clinic
Abbey owns an event planning business that organises, decorate, style and manages social, community and corporate events in Victoria.

Abbey has used and continues to use her position to empower Africans in the community by providing employment opportunity, networking and training for many African youths and women. She's is a greater mentor to African female youth which has led to multiple success stories, Abbey and her husband are both great financial supporters of many Africa projects, program and events.

Abbey has great passion for community development, cultural diversity, youth employment, the aged wellbeing, mental health and women empowerment. Abbey believes access to information is key for organisation advancement. She's a great voice of Afro identity. She believes for Africa to move forward, we all need to be united, irrespective of race, country, social status, ethnicity or gender.
Dr. Dozie Ezigbalike
Founding Instructor (yoga) Valley of Ananda and Former Chief of Data Technology, United Nations Economic Commission for Africa.
Dozie Ezigbalike, Yoga Instructor Dozie Ezigbalike (Yogi Ananda) has been practising yoga since 1980. He started teaching yoga in 2010 after being certified by the Sivananda Yoga Vedanta Centres as a Yoga Siromana in 2010. He has also obtained the Sivananda Yoga Advanced Teacher Training Certificate of Yoga Acharya and Postgraduate certificates for teaching 60+ and gorgeous (seniors) and Dru back care and mental wellness. He established the ECA Yoga Group at the United Nations compound in Addis Ababa, as a vehicle for sharing and teaching the yoga lifestyle and led the group until his retirement in 2017. Upon retirement, he established Valley of Ananda to continue his passion of helping people to transform their lives through yoga. The services of Valley of Ananda draw from his lifelong practice of yoga, the various styles he has been trained in, and his experience at ECA, where he managed to maintain a balance between the yoga lifestyle and normal work and life commitments and situations. He is registered with Yoga Australia as a Level 2 Yoga Teacher. Beyond yoga, Dozie retired from the United Nations Economic Commission for Africa as the Chief of the Data Technology Section at the Africa Centre for Statistics (ACS) of the United Nations Economic Commission for Africa (ECA) in Addis Ababa, Ethiopia. Prior to this role, he had served ECA as the Chief of the Geoinformation Systems Section and the Knowledge Management Coordinator. He also served as the Acting Director of ACS from September 2013 to April 2015; and earlier as Data Management Coordinator ACS. Prior to joining ECA, he lectured in land surveying, GIS, land administration and spatial analysis at the universities of Zimbabwe, Melbourne and Botswana. He holds a PhD in Land Information Management from University of New Brunswick, Fredericton, NB, Canada, after BSc and MSc degrees in land surveying from the University of Nigeria, Enugu Campus, and Ahmadu Bello University, Zaria, respectively
Monica Deng
Co-Founder and Director at South Sudanese Australian Youth United (SSAYU), GYMHA Special Board Advisor
Monica is a registered pharmacist and is the current manager at Treasury Pharmacy in Melbourne CBD. Monica is also the director of South Sudanese Australian Youth United (SSAYU). A NFP, grassroots organisation that is focused on advocating and empowering young people through mentoring and sports. Monica is passionate about health and community development and is dedicated on developing her skills as a community leader and a health practitioner to ensure better outcomes for Multicultural Australia.
Sadiki Mukasa
Founder at The Innovative Kids Initiatives, GYMHA Ambassador, Former Manager at McCafe, Multicultural Youth Champion
Sadiki has demonstrated understanding of multicultural affairs and Victoria's multicultural policies through the following:

A clear understanding of Victoria's multicultural policy statement and the values that everyone would need to observe such as equality under the law: freedom to be ourselves and to celebrated our cultures; promote social inclusion and a society free of discrimination; a fair go for all in the access of services, education, employment and a safe place to live; the opportunity to thrive be recognized for our families to be loved.

Sadiki has a strong knowledge of multicultural affairs through experience such as the following: City of Ballarat Multicultural Ambassador since 2016, under- takes intensive training in multicultural affairs and leadership. Driven various community projects in my role as ambassador such as: being Youth Camp Leader Adelaide and in South Australia; facilitating five feeding programmes for the disadvantaged in Ballarat, co-ordinating activities for two Harmony Festivals, visiting various schools and communities to deliver cultural awareness training; and being a guest speaker during Refugee Week, National Aboriginal and Islander Day Observance Committee (NAIDOC) Week, Cultural Diversity Week at the Ethnic Communities Council of Victoria (ECCV) Conference in Ballarat 2016, at the Grampians Youth conference 2016 and the Phoenix College in 2017.

He is a former manager at McCafe in Ballarat. He facilitated Cultural Leadership Training at Phoenix College, and a Community Awareness Training to McDonalds employees. Sadiki has been involved Centre for Multicultural Youth (CMY) Advisor since 2015. From the CMY experience he learned about the barriers and challenges of culturally, linguistically and religiously diverse youth (CALD). I have worked and contributed my skills and knowledge to the different programs run by CMY to support young people. This experience has broadened my understanding, compassion and skills in driving programs that are meaningful for CALD youth.

Currently, Sadiki is establishing his own business – The Innovative Kids Initiatives
Abdi Aden
Author, Community Leader, and 2007 Victorian Refugee Recognition Recipient
Abdi Aden Author an inspirational speaker Abdi' first book Shining the story of a lucky man's and his second book Yes I Can. He was just sixteen years old when he arrived in Melbourne. He had no English, no family or friends, no money, no home. Yet, against the odds, he not only survived, he thrived. Abdi went on to complete secondary education and later university. He became a youth worker, was acknowledged with the 2007 Victorian Refugee Recognition Award and was featured in the SBS second series of Go Back to Where You Came From.

Despite what he has gone through, Abdi is a most inspiring man, who is constantly thankful for his life and what he has. Everything he has endured and achieved is testament to his quiet strength and courage, his resilience and most of all, his warm-hearted, shining and enduring optimism.
Mohamed Semra
Co-Founder at Endeavour Youth Australia and GYMHA Board Member
Mohamed is a Co-Founder at Endeavour Youth Australia. A social entrepreneur and award-winning advocate working to shatter stigma and misconceptions surrounding migrants and refugees.

As someone who migrated to Australia at a young age, He has overcome many challenges, learning English and overcoming a severe stutter. He has spent the past five (5) years working in the community; working with different organizations to tackle racism, founding Endeavour Youth Australia, and running for local office, this indeed gave him lots of exposure and experience.

sharing his story and the resilience gained from it, will inspire young people to become leaders and challenge the negative stereotypes they often face.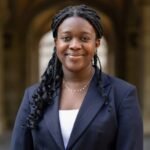 Tolu Akinbiyi - Moderator
Member at Melbourne Youth Alliance
Tolu is currently a Bachelor of Commerce at the University of Melbourne. Since 2020, she has been a member of the Melbourne Youth Alliance, a social organisation that aims to improve the lives of Melburnian African Australian youth. She is passionate about social causes, particularly those concerning young people, women and people of colour.
Salim Mohamed
Founder and General Manager at Bright Young Minds Australia, Keynote Speaker, Community Mentor, Victorian Young Achiever Semi-Finalist, and Coach
Salim Mohamed, born in Mogadishu, Somalia in 1993. Migrated to Australia from Ethiopia in 1998. Salim is a Youth Empowerment Specialist, Diversity Advocate, Keynote Speaker, Community Mentor, Victorian Young Achiever Semi-Finalist, Poet and Football/Soccer Coach. Salim is passionate about supporting young people to achieve their potential and giving back to his community.

Salim studied at Preston South Primary School, East Preston Islamic College and Reservoir High School where he was school captain. Salim has worked at Melbourne Victory Football Club, Islamic Council of Victoria, Western Bulldogs Football Club, Parkville College and is currently working at East Preston Islamic College as a Student Engagement Officer.

Salim was a semi-finalist for Channel SEVEN Victorian Young Achiever Award in 2019 for his work as the Founder and General Manager of Bright Young Minds Aus. A youth-led initiative that supported over 85 young Somali-Australians in the Banyule area gain greater access to educational and sporting programs as well as cultural studies.'
Guest Speaker Profile for Online event
Mahmooda Khan
Summit Moderator, GYMHA Ambassador, Chairperson at New Hope Foundation - Zimbabwe
Mahmooda serve on the board of New Hope Foundation Global Network International General Committee. She is a marketer with a passion for making a positive impact through mentorship and support. She has worked with youth, refugees, children, the elderly and the homeless. She anticipates helping vulnerable women and youth to realize their full potential. To this end she believes education and support structures are key. "I see a bright future for my people, my home and my country in all sectors and am working towards implementing and achieving the SDG's. This is the roadmap to a better world". As a Global Changer, "I invite you to change your world with me".
Amadi Vivian Akuyoma
Board Member and Volunteer Director at GYMHA
Vivian is passionate about rediscovering and restoring and beauty of human beings. She is a member and a volunteer of Nigeria red cross society, she went to educate herself more under first aid training, 2006-2008 she was giving award as a good first aider in Enugu state Nigeria. And a religious and Economics graduated from Alvan Ikoku federal college of education Owerri (Afflicted to UNN) currently join global youth movement against gender bases violence. She is an activist against (GBV) rape and domestic violence as a member and volunteer. As a result of her humbleness, she was awarded a certificate of honor for distinguished and bright efforts to spread the thought message, culture of love, tolerance, peace, brotherhood and Noble human value, among all component of society without distinction separation. Currently, she became an International Board member and volunteer Director at Global youth mental health awareness (GYMHA) Inc., Australia.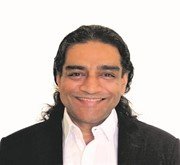 Sandeep Nath
Board Member and Event Manager at GYMHA, Founder at RENEWALism, Inner Power, Energy & Mindfulness Coach
Sandeep Nath is the founder of RENEWALism. An IIT-IIM alumnus, he founded and ran a successful strategy consulting company before heading to the Himalayas in search of the purpose of life and what drives our energetic consciousness. As a Coach, he has taken the sacred wisdom of our Inner Power to more than 46 cities spread over four continents. An international Reiki master, Business Qigong guide, Mindfulness coach, and Author of two books, Sandeep is an expert on Stress Management and applying ancient oriental wisdom to modern business challenges. He is actively involved with the Professional Speakers
Association of India.
Isabel Tendai Kachingamire
GYMHA Board member and Head of Content Development, Social Worker, Community Development, and Mental Health Advocate
Isabel is a Qualified Social Worker, and she's currently pursuing an Honors Degree in Development Studies at the University of Johannesburg, South Africa.

She has volunteered in different Human Service Organizations for the past 4 years during her undergraduate degree. She has skills in Community Development, Group Facilitation, and one on one counselling skills.

She has experience in working with community groups to explore their needs and strengths as well as implement projects that meet these needs. Worked in a girls and boys initiative where she facilitated mental health support groups for teenagers.

She has also been invited at various events organised to facilitate community conversations between children and their parents around their needs and challenges.

Being someone who suffered from mental health issues in her teenage years, she has made it her personal passion to educate parents and children on the importance of mental health support.

She's constantly looking for an organization where she can use her skills to impact people all over the world.
Dr. David David
Communication and Sales Director at GYMHA | Founder/CEO at Nigerian Books of Record Research Center | Founder/CEO of Record Breakers Books | Founder/CEO, READS Campaign Africa
David David, is a Nigerian multipotentialite. He is the Founder/CEO of Nigerian Books of Record Research Center, the sole researcher of Nigerian Books of Record, NBR. The NBR was conceived to promote and support the Government in laundering the Nigerian image, by celebrating Nigeria's excellent records in other to drive the campaign of the Federal Ministry of Information and Culture and National Orientation Agency, NOA of attitudinal re-orientation among Nigerians. Nigerian Books of Record as a literary work is published by Books of Record Nigeria Limited.

The NBR is used as reference material for students and lecturers in all Nigerian Universities, Polytechnics and Colleges of Education. Over the years, the NBR grew into a global brand and inspired the publication of the 36 Nigerian States Books of Record. David is the Founder/CEO, READS Campaign Africa. READS is an acronym for Record Breakers Educational Series.

The cause of the campaign is championed with the creation and promotion of educative stories that emphasizes on children's right to education. So far, over 20 titles have been making waves under the umbrella of the READS Campaign with the aim of putting the READS titles in every home. He is the Chairman of Books of Record Nigeria Limited, the publishers of Record Breakers Educational Series, READS, Nigerian Books of Record, NBR, and the 36 Nigerian States Books of Record. He is one of the few championing the cause for a new Nigeria and the reformation of the black image as a whole.

He attended Salvation Army Schools, Akai Ubium for his primary and secondary education, before sailing out of his little community for further studies. He is a Fellow of several professional institutes, a former Editor of Education Excellence Newspaper and Editor-in-Chief, Record Breakers Int'l Magazine.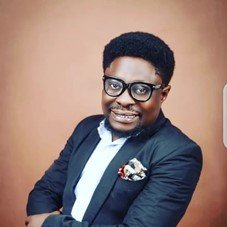 Kunle Pelemo
Global Goodwill Ambassador, Global Mental Health Strategist, Founder at Live And Not Die, CEO at Kuntrol HQ Int'l Ltd
Kunle Pelemo also known as K.P is a multi-talented nation- building and knowledge business strategist. He is the CEO of Kuntrol HQ Int'l Ltd. He is an advocate of mental health and suicide prevention in Nigeria and Africa at Large. Having worked in the oil and gas downstream sector of his country for close to a decade, he deemed it fit to quit the sector in order to champion his mental health and suicide prevention cause called Live And Not Die (LAND).

Over the years, he has undergone series of courses in reputable institutions such as University of Glasgow, Philanthropy University and Mental Health Academy for the purpose of certification and knowledge acquisition in respect of his advocacy.

In March 2020, Kunle was nominated as 2020 Mental Health Champion by the World Dignity Project after his works have gained recognition by so many organizations and individuals within and outside the shores of Africa. He has featured on so many programmes on national TVs, radio stations, live casts, etc creating awareness and offering support for people.

He is currently the chief mental health strategist of Mycarebuddy Limited, a foremost online mental health care service provider in Nigeria.

He is a Global Goodwill Ambassador (Humanitarian) in Nigeria and also Ambassador for Cuenta Conmigo NGOs in Argentina.

In June 2021, Kunle was named among awardees of 2021 World Happiness Olympiads Awards.

As part of his willingness and passion to spread kindness on a global scene, Kunle is also an Ambassador of The Kindness Games; an initiative co-founded by Tim Wenzel and Lee Oughton.

Kunle hosts a mental health awareness and suicide prevention weekly show on two online radio stations in UK; MZ radio London and AP radio UK. He has hosted several professionals across the world on the show with amazing feedbacks from the listening audience.
Amb. Adigun Jeremaih Temitayo
President/Co-Founder at Wheels of Hope Rising Foundation, Assistance General Manager at Genesis Group, Nigeria Chairperson and Vice President of Africa Project Management and Development at the Global Goodwill Ambassadors Foundation – United States
Adigun Temitayo, A business leader with passion for excellence and exponential growth with expertise and demonstrable knowledge in business excellence performance and operational improvements, Supply chain and manufacturing expert with a strong track record of achievement developing and directing strategic global business development initiatives in ever-changing, dynamic environments. He is a multi-Award winner within Professional and Social Space across the continents. An alumina of Lagos Business School, Pan Atlantic University where he study Business and Management, He has his Master from Ladoke Akintola University of Technology and had his first degree in Mechanical Engineering and also an alumina of Harvard Medical School, London School of Hygiene and Tropical Medicine -University of London and Gulf Media University , He started He's career as Factory worker in early 2000 with various career growth from Manufacturing, Engineering, supply Chain, finance, Project management, Sales and Marketing and has worked with various Multinational companies within FMCG and Oil and Gas like FrieslandCampina, Olam Nigeria and Genesis group and present the Assistant General Manager - Operation likewise the President and Founder of Wheels of Hope Rising Foundation, Also serve on The Global Board of Global Goodwill's Ambassadors Foundation (USA) as Vice President - Africa Project Management and Development and also the Country Chair and He's also Multi-award winning professional with award from various continent (Africa, Australia, Europe and Asia and USA).
Dr. Rajeshwari Malik
Professor at Maharaja Surajmal Institute (GGSIP University) New Delhi, Author, Researcher at United Nations University-Merit and Maastricht University -Netherlands, and GYMHA Special Board Advisor
Dr. Rajeshwari Malik, Educationist, Strategist and Advisor driven by SDGs at convergence of Gender, Education, Climate and Sustainability has more than two decades of rich experience. She is a Multipotentialite, with varied interests and expertise as advisor, trainer, researcher, administrator, and professor. Highly active in co-curriculars both as a professor and at personal level. Currently following her passion for SDGs, she is researcher at United Nations University-Merit and Maastricht University -Netherlands. She is also expert in policy drafting, monitoring and evaluation and impact evaluation using both quantitative as well as qualitative approach. She is on advisory board of five organizations globally. She worked as Head of the Department and Professor at Maharaja Surajmal Institute (GGSIP University) New Delhi for 18 years and had been a prolific author of eight book and researcher with 100+ research papers. She has conducted more than 100 workshops/ training programs for managers and faculty, and guided PhDs. Prior to that she worked with Today Advertising, Essex Farms and Havell's India limited as advertising, media management, business development and marketing manager.
Dr. Rania Lampou
Global Educator, STEM Instructor, Greek Astronomy and Space Company (Annex Salamis), Greek Ministry of Education & Religious Affairs, And GYMHA Assistant Training Manager
Rania Lampou is a Global Educator, STEM instructor, ICT teacher trainer, neuroeducation researcher, international keynote speaker, author of scientific books for kids and global peace ambassador in Greece. She has been awarded many national and international prizes and she is a "Global Teacher Award 2020 & 2021" winner and a "Global Teacher Prize finalist 2019" . She features in the book «The 28 Credentials of an Entrepreneur» by «Global Business & Investment Consulting firm», in the book «Queens Book 2021» by «Hoinser New Group», in the book «101 great educators who have inspired the world» by «International Internship University», in the book «100 Inspirational Super Women» by «ESN publications» and in the book «100 eminent academicians of 2021» by «I2OR Academy». She is the founder and international coordinator of many innovative international projects that focus on the United Nations' Sustainable Development Goals described in the 2030 Agenda.

She has received many humanitarian and peace awards from International Humanitarian Organizations. "She is a Global Council Member of "Chartered Institute of Leadership, Education and Development", Country Chair of "G100", Advisory Board Member of the "Asian-African Chamber of Commerce and Industry", "Africa Asia Scholars Global Network", "Advisory Council for the School of Education, GD Goenka University", President of "International Internship University", "Access to Human Rights International", "Ladies of All Nations International", "Beyond Books Publication", "Global Women Youth Leaders", "LEAD Philippines", "World Voice International", "Edu World Voice", "Academic Development for "Global Leadership in Education" , "Igniting Dreams of Young Minds Foundation" and member of the "International Institute of Influencers". She is also an International Executive Member of "Global Edu Leaders Forum", Honorary Ambassador of "Charles Walter's Society for Innovation and Research", Education Ambassador & Member of the International Organization of Educators and Researchers Inc. She has presented her research in numerous international conferences and e-conferences, and she has published work in various journals.
Prof (Dr.) Raj Kumar Singh
Dean (R&D) & HOD (Department of Commerce), Chairperson, Centre For Entrepreneurship, Innovation & Skill Development School of Management Sciences, Varanasi, India
Prof (Dr.) Raj Kumar Singh has 30 years of academic and industrial experience. Before joining academics, he has served the corporate world for over 20 Years as a management professional in the field of Consumer Durables, FMCG and Pharmaceuticals Sector in the various Leadership Roles like CEO and Group General Manager in different National & Multinational Companies. Presently he is serving in the School of Management Sciences (SMS), Varanasi, and also as a Chairperson of Centre For Entrepreneurship, Innovation and Skill Development (CEISD) , Chairperson of Centre For Advance Research & Development (CARD) , Chairperson – Board of Studies , Coordinator of Consultancy & MDP Cell , Coordinator of International Accreditations and Relations Cell, Coordinator of AACSB International Accreditation Team, Senior Member of IQAC , NAAC & NBA Team of SMS, Varanasi. PhD Examiner of various reputed Universities like Mohanlal Sukhadia University (Udaipur), Sarvepalli Radhakrishnan University (Bhopal).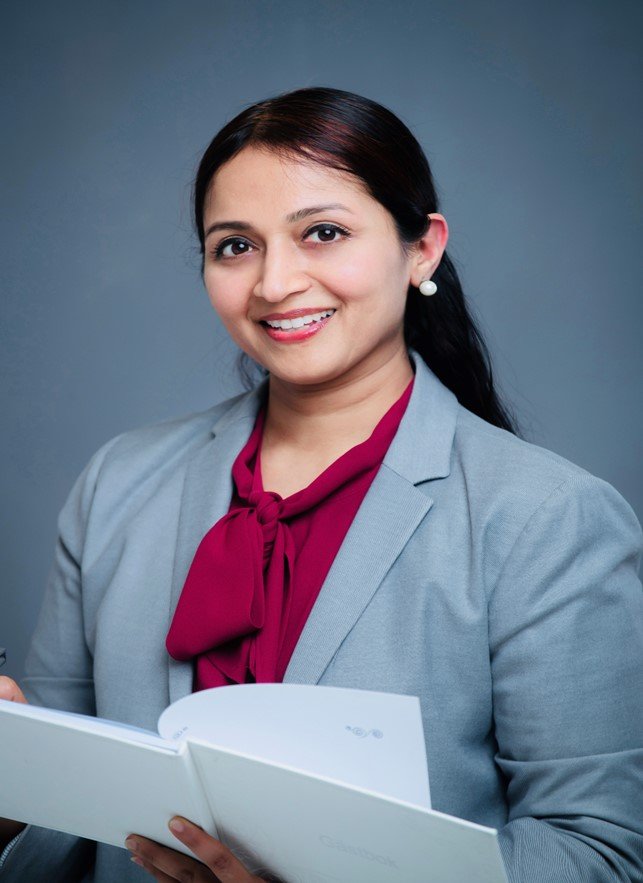 Seetha Sagaran Personal
Development Trainer, Lifestyle Consultant, Motivational Speaker, Author, Mentor
Seetha Sagaran is a Personal Development Trainer, Lifestyle Consultant and Motivational Speaker with a background in English, Psychology, Counselling (including Crisis & Trauma Counselling, (U.K), Hypnotherapy, Metaphor Therapy and Teaching Children with Special Needs (U.K). She is also a Licensed Practitioner of Neuro-linguistic Programming (N.L.P) from The Society of Neuro-Linguistic Programming (U.S.A). A member of Toastmasters International (U.S.A) for the last 16 years, she is also a Distinguished Toastmaster (D.T.M.). Seetha is a co-author of the motivational book "Your Dose of Motivation". Published in 2020, in the book, she has shared some of the lessons from her life and attempted to simplify the concept of self-motivation. She is also a co-author of the motivational book "Women Who Inspire", published in 2021, in which she has elaborated on the importance of mentors in life and the positive impact that mentors can make in our lives.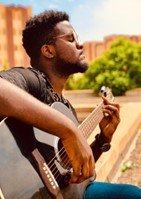 Ngosa Bwalya
GYMHA Ambassador
I am a member of the Global Youth Mental Health Awareness and I am passionate about social change and development especially when it comes to SDG 4, SDG 7 and SDG 13; Education, Clean and affordable energy access and Climate change action. This is one of the major reasons behind my academic choices. I am also a video creator and musician. I run a YouTube channel called Ngosa Music where I use some of my songs to speak to issues that affect our communities like mental health and overall to inspire a spirit of love and unity. I also use my platforms on Facebook and YouTube to engage youths on various topics that affect them. I intend to use my voice, however small, to speak up and spark conversation on issues that matter the most because I realize there are minds and hearts I can reach in my sphere of influence.
Solomon Correa
Founder at Supportive Activist's Foundation
An entrepreneur, addiction professional, Manager, Coordinator, Activists, Advocate, youth leaders, martial artists, and humanitarian and the Founder of Supportive Activist's Foundation – International Voluntary Mental Health Organization, Coordinator of Stichting W.W. Toegankelijk, I am interest in serving and building people, putting a smile on the hopeless people and creating meaningful development. With these give me a meaning to live life. My motto is serving humanity.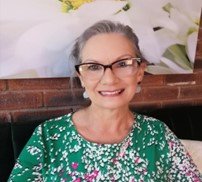 Dr Madelaine Gomes
MsC.D Business Consultant/ Mentor/ Mindset Alchemist/ former Director of a Top 10 Company | International Motivational Speaker
I am passionate about empowering Women and the Youth through Healing of their past emotional trauma, generational roots and patterns affecting current behavior and outcomes through my program called "I AM" Possible. It is a 7 Month Program of deep healing and transformation to create the You that you will fall in love with.

I am a Doctor in Metaphysical Science, Pranic Healer, Mind Wellness Advocate and Mentor and a Business Coach. I do 1:1 Counselling and Coaching as well as Self Mastery and Self-Empowerment Workshops.

I grew up in a domestic violence home, so I know the damage on a physical, emotional, mental and behavior level and how this can affect our self-esteem, beliefs and outcomes.
Husseina Ojochenemi Abubakar
Quiz competition moderator Telecommunications Engineer and GYMHA Assistant Volunteer Coordinator
I'm passionate about building capacity in wireless Telecommunications, 5G technologies and Internet of Things.

My aim is to become a future Telecommunications leader and acquire skills in the use of wireless network and play an active role in developing communication systems and contribute towards making the latest technological improvements reach the common man.

I'm a Global Youth Mental Health Awareness volunteer a a Global Peace Advocate who's passionate about helping to encounter the narrative of young ones. I Founded the m&b show to encourage, inspire, and coach young ones to pursue and develop interest in owning their own stage.

My advocacy on SDG goals, a movement aimed at normalizing people's role models in peace keeping, earned me my first ever certificate of commendation award in recognition for my outstanding work and advocacy by the World Literary Forum for Peace and Human Rights.

More than anything, I'm driven by an insatiable desire to encourage and inspire young people to breakthrough the ceiling of possibility and make positive, peaceful, and lasting impact anywhere in the world.
Victoria Mupinde
GYMHA Assistant Director of Communication, Social Worker, mental health expert, Advocate, Author, Educator, and Global youth Ambassador
Victoria Mupinde is an Ambitious social worker, mental health expert, advocate, writer and educator. Victoria puts community service at the heart of her practice. She is currently working with Hands of Mercy as a Senior Programs manager. Victoria developed an anxiety and depression tool which was first utilized at the first ever mental health screening organized in collaboration with Hands of Mercy, Ministry of health and Varun Enterprises (Pepsi Zambia).

She is the author of the article "Dealing with Anxiety" in the Ubumi Bwesu Magazine, a local health magazine.

In addition, Victoria is passionate about educating emotional intelligence and has since hosted two virtual cohorts of the emotional management Masterclass which has attracted participants from around Africa.

Victoria is currently volunteering with the Generation of Progressive Youths (GOPY) and their world as a Global Youth Ambassador.
Mrs. DOLAN KHAN
Dance performance GYMHA Training Coordinator and Professional Dance Teacher
Dolan Khan is an Arts Graduate from Calcutta University. She is passionate about Indian classical and semi-classical dance and has been teaching Bharat Natyam across India, since 10 years, enthusiastically practicing new dance forms as well.
Dr. Basma Tolba
Psychiatrist, Mental Health Specialist, and GYMHA Board Member
I am a psychiatrist and mental health specialist who is passionate about global mental health, public health, as well as clinical research, I took many courses in global mental health, I had more than five years' experience in both governmental and private sectors. Currently I am working as Psychiatrist in hot line psychosocial support at General Secretariat of Mental Health and Addiction Treatment (GSMHAT), and Psychiatrist at Electronic platform of (GSMHAT) in collaboration with WHO in Cairo Egypt.
Anish Baheti
Founder and CEO at Train My Brain® (IND) & Concepts Coach, Keynote Speaker, Award-winning Author
Inspirational Keynote Speaker, Anish Baheti is an award-winning author and a purpose coach to professionals of all walks of life. Anish shows each participant how to delve deep into oneself and reconnect with what matters most, so they can lead a life by design and not by default. His signature program, The Life Deck captures the journey from self-inquiry to self-realization beautifully and can be implemented by anyone in a self-paced way. After spending his early life in India, Anish lived in Australia, becoming familiar with reliable, lasting brands as their success became his own.

His life has dealt him many challenges, but now that he can reflect, his growth and success are more rewarding than he had ever imagined. His life's journey has now brought him to a place where he can help others overcome their struggles and have the life they dream of. He has a limitless appetite for helping others maximize their potential and his work continues to touch audiences from every walk of life.
Dr Angela Wilson
Mind Power Lady, Sales Executive, Multicultural Psychology, Holistic wellbeing, and International Speaker
Dr Angela Wilson, known as Mind Power Lady, is the author of Mind Power Mastery-The Power Of The Unconscious Mind.

As an international speaker, keynote presenter, consultant, coach, and trainer, he shares the step-by-step formula of a secret multidimensional mental skill on how to take the power control of the mysterious unconscious mind unknown by most as the crux of all human suffering and earth misery.

This formula is also a path to active our hidden 2nd nature. And it is based on her 50 years of survival application and professional study across all possible methodologies she could find, over 1 Million US dollars in research, and survival experience from bold adventure in the "dark" side of the human mind.

Dr Angela Wilson enjoys absolute freedom by living in multidimensional realities and missions. As a global peace ambassador on a mission, she takes the "stressful" real estate industry in many's eyes as an effective source of unlimited mind power turning the dark energy into lights.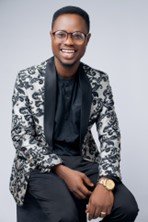 Prof. Psalm Ebube, Ph.D
Founder at Youth Matrix Institute of Leadership and Life Skills Education, Vice-Chancellor and Professor, United Graduate College and Seminary International- USA, The National Statesman for Youth To iChange Nations USA, Consultant and Training Liaison International Expert at Global Development Consultancy USA.
Psalm Ebube, Ph.D, CEO of YPN Publishing & Media ( Youth Publish Now) Africa's Leading Publishing Company ®, Searcher-Preneurship Coach, Founder of Stay Alive Civility Suicide Prevention and Mental Health Initiative, Founder of Youth Matrix Institute , Vice-Chancellor and Professor, United Graduate College and Seminary International- USA. He is also the National Statesman for Youth to iChange Nations. USA. Consultant and Training Liaison International Expert at Global Development Consultancy USA. Youth Advisor to the King Okogyeman Kobina Amissah I Ghana -Africa.

He is passionate about helping youth, young adults, emerging and aspiring leaders achieve immediate and long-term success. As a dynamic and highly sought out speaker, he teaches youth to take control of their future and equips them to emerge as transformational leaders using their gifts to empower other young people to make a difference in a changing world. He is a certified youth- searcher -preneurship coach, a pioneer of a borderless mindset for emerging generations and leadership expert.

Among other awards, he has been awarded the African Civility Educator of the year 2021 ICN USA. Icon of Global Socio-Economic Development & Empowerment of the Youth 2021, Nigerian Youth Parliament, Federal Republic of Nigeria. 5X Amazon International Bestselling Author of Stay Alive. When Your Mind Is Sick, His leadership qualities have earned him a lot of plaudits in the writer's milieu. He has garnered inspiration for readers, who are living by the potency of his work today. Prof. Psalm has shared the virtual space with legendary world-renowned leaders, Les Brown, Brian Tracy, Grant Cardone, Don Green, Clyde Rivers, the Lord Mayor of Manchester Cllr Donna Ludford. Prof. Psalm Ebube — Co-Author and creator of the Stay Alive & Not Alone Book Series. He lives in Lagos, Nigeria. He is happily married. Visit him at Psalmebube.org or @Officialpsalmebube.
Igwilo Modesta
Medical Student, Mental Health Advocate, Wellbeing Writer, and Educator at GYMHA
My name is Igwilo Modesta. I am a 5th year Medical Student at the University of Nigeria, Nsukka. An advocate of Preventive Healthcare through Dietary modifications, stress management, and promotion of healthy food choices and a healthy lifestyle.

I am a Wellbeing writer as well as an educator who is dedicated to improving the mental and emotional wellbeing of people so that they can build healthy relationship with themselves, with God and with other people.

I am also keen to learn the best methods available to help people live a healthy, happier life in the most convenient way possible.
Dr. Nayituriki Japhet
Medical Doctor, Fund Development and Operation Manager at GYMHA
I'm Medical Doctor. Specialized in General Surgery, Public health
And working in MSF-Holland
Current volunteer in GYMHA as Fund Development and Operation Manager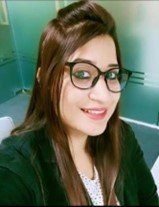 Prof. Ramya Nair
Faculty - RIIM Pune, Certified Corporate Trainer, Accredited Management Expert, Social Worker, Choreographer, Jury for Pageants and an Entrepreneur, and GYMHA Learning and Development Director
Ms. Ramya is skilled in Counselling, Lecturing, Curriculum Development, Team Management and Content Writing. She is a Strong Human Resources professional with a Post Graduate Executive Degree focused in Human Resource Management from Indian School of Business Management. She has completed her PGDBM & master's in business from Pune University and graduated her Bachelor in Business Administration from MG University, Kerala.

An Avid trainer for delivering soft skills and various Management lessons to the students. She possesses an excellent soft skills and interpersonal skills. Her core proficiencies include training sessions on Professional Etiquette, Team building and Campus to Corporate. She is a licensed Zumba Instructor, a passionate choreographer and run a Classical dance academy named "Rudra". Ramya has also her strong passion towards Life skills & Soft skills training that made her energize to create an awareness of the training program and assist the learners to enrich those traits. She has Presented more than 14 research papers in both the National and International Conferences. She has been invited as a Keynote speaker, Guest speaker in different events organized by the Institutes and esteemed organizations like Rajasthan Chamber of Commerce & Industry and Jaipur Management, Association, Rajgad Institute of Management, Research & Development, Automotive Component Manufacturers Association of India (ACMA).

Ramya has also authored Study Instruction Materials for various Open Universities. She has anchored and hosted various events like Conferences, Business Conclaves and HR Summit! She has received many accolades like the Global Women Pride Award by Ek Umang Foundation, Trailblazer Awards 2022- Bharatnatyam dancer, Certificate of Excellence in recognition of Outstanding performance in the field of Art, Entrepreneurship and Social welfare. She is also a dedicated social worker with over 12 years of experience in providing care and support to the Kinnar Samaj (Transgender Community) and the old age home.
Dr Juliet Hammond
CHC Practitioner, National Health Service, United Kingdom.
Dr Juliet is a Clinical Advisor for the National Health Service in United Kingdom. She is an advocate for women's health and public mental health.

She is a public speaker, Radio Host and a Minister of the gospel.
Tianna DeNA Jones (Cali Fae)
Executive Producer & Movie Director, Founder of "All Lives Do Exist" & "Women's Lives Do Exist, and Business Owner of Caligirlbooks LLC.
I'm Tianna DeNA Jones also known as Cali Fae. Jones attended Gilroy High School as well as Westmont High School in Silicon Valley. Seeking a vision of truth, the author Tianna Jones, took up many different professions while focused on her dream as a writer. Seeking a vision of truth, the author, Tianna DeNA Jones, took up many different professions while focusing on her dream as a writer.

Jones shows her self-made talent and skills in the song called 'Im'a show you what the hustle did' where she sang and directed first music video. Jones stayed determined to succeed in her production by spreading positive light and keeping her faith in God. Jones's first autobiography shows that there are good people with good or bad intentions, and there are bad people with good or bad intentions. Jones said, «I ask people every day, which type of person do you want to be? » Tianna DeNA Jones enjoys outdoor hobbies such as snow skiing, hiking, camping and fishing.

As Tianna DeNA Jones founded her new Global Peace movement called «All Lives Do Exist» and «Women's Lives Do Exist» trade marking them in 2019 in Texas, United States of America. In March of the year 2020, Tianna DeNA Jones opened her publishing company called Caligirlbooks LLC. In 2021, Tianna DeNA Jones graduated High School from the American Academy online breaking a world record within 13 days finishing online with two credits left to achieve this accomplishment successfully. In the year 2021, Tianna DeNA Jones enrolled into the University of Phoenix with a 2.7 GPA to attend for her Bachelor of Science Applied in Psychology concentrated on Technology and Media.

In 2021, Tianna DeNA Jones filmed her new movie documentary called, «Through the eyes of God and Humanity» using technology, and marketing it through technologies media of social networking platforms. Miss Jones spends time with friends, family, and putting her positive energy into the ones she loves. Jones practices every day on her journey on keeping her faith in God and spreading positive energy wherever she goes.