Sign up to become a member of the Global Youth Mental Health Awareness
Amadi Vivian Akuyoma - Nigeria
Deputy Chairperson, Operation, and Volunteer Director
Amadi Vivian Akuyoma is a highly-trained and motivated administrative assistant with several years of experience providing clerical support to executive professionals. She is a qualified economic expert with proficiency in religious languages, such as Hebrew and Greek. Akuyoma provides executives with a consistently updated calendar of events, schedule all meetings, and apply time-management skills to complete executive reports and other clerical tasks. She was a Media & Communication director at African Transformer Institute (ATI). She was also a Publicity Secretary at Centre for Peace Advocacy and Sustainable Development (CEPASDAfrica). Amadi Vivian Akuyoma is passionate about rediscovering and restoring the beauty of human beings. She is an Ambassadorial Director at Global Youth Engagement Model United Nation (GYEMUN). She is a member of Global Youth Movement against Gender Based Violence. Her strong passion in serving humanity led her to joining several Non-governmental Organizations in the last 12 years in which she voluntarily offers her service to humanity. She is a Multicultural Award winner and was awarded a certificate of honour for spreading the messages of love, tolerance, peace, and human value among all components of the society.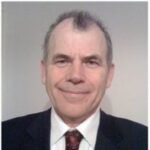 Anthony Neale - Australia
Chairperson, Governance
Anthony Neale is an experienced mental health advocate and GYMHA's Chairperson. He brings to the board his passion for wellbeing, integrity and past boardroom experiences. He has been the CEO of Wellbeing Health Retreats since 2012. He designs wellbeing programs for organisations and individuals. He also works part time for Pentana which is a software company servicing the car industry, in the Projects Office as a Projects Review / Audit officer. Anthony Neale is currently serving at Virtues Project International as the HR Chair. For 6 years, he had roles of Governance Chair and Strategic Advisor. In the past, he served as a board member for Project Mgt Institute, Melbourne Chapter as Volunteer Director, and Virtues Companions Inc as secretary for 4 years. Anthony Neale has 35 years of experience in the corporate sector as a Project Manager and IT consultant.
JOSHUA OGBONNA UCHENNA - Nigeria
Information Technology (IT) Director
Joshua Ogbonna Uchenna holds a bachelor's degree in computer science. He has programming, web design, networking, and graphics skills. He has a wealth of working experience in the ICT sector where he gained familiarity and practical demonstration in managing ICT units of companies like International GozTech Realities, Track Watch Network, QESH Standards Limited and others. He served GYMHA as the Head of IT where his contributions added value to the overall growth of GYMHA in the past few months. He is driven by passion in serving humanity in a positive perspective. His services in non-profit sectors have earned him awards and portfolios in the past three years. He has volunteered and worked for Centre for Peace Advocacy and Sustainable Dev elopment CEPASD, Enene Akonjom Foundation, African Transformer Institute. Uchenna currently founded an NGO initiative, Cyber Peace Advocacy.
Prof. David David - Nigeria
Communication, Information and Sales Director
Prof. David David, Board Member, Communication and Information Director at the Global Youth Mental Health, Australia, GYMHA | Special Board Adviser at YYCI Global Leaders, UK. | Founder/CEO at Nigerian Books of Record, Nigeria | Founder/CEO of Rekordbreakers Mobile App. | Founder/CEO, READS Campaign Africa. ----------------------------- Prof. David David, is a Nigerian multipotentialite. As a writer, his works range from fiction (poetry, plays and novels) to nonfiction. He is one of the most prominent voices attracting a new generation of readers to African literature with scores of literary works to his credit. Prof. David David is the Founder/CEO of Nigerian Books of Record Research Center, the sole researcher of Nigerian Books of Record, NBR. The NBR was conceived to promote and support the Government in laundering the Nigerian image, by celebrating Nigeria's excellent records in other to drive the campaign of the Federal Ministry of Information and Culture and National Orientation Agency, NOA of attitudinal re-orientation among Nigerians. Nigerian Books of Record as a literary work is published by Books of Record Nigeria Limited. It is updated and revised yearly. The NBR is used as reference material for students and lecturers in all Nigerian Universities, Polytechnics and Colleges of Education. Over the years, the NBR grew into a global brand and inspired the publication of the 36 Nigerian States Books of Record. Prof. David is the Founder/CEO, READS Campaign Africa. READS is an acronym for Record Breakers Educational Series. However, READS Campaign is aimed at ending child molestation and fighting for the rights and well-being of children, through short and educative novels, plays and poetry that offers a timely solution to environmental and societal crimes committed against children; especially the girl child and young adults. The cause of the campaign is championed with the creation and promotion of educative stories that emphasizes on children's right to education. So far, over 20 titles have been making waves under the umbrella of the READS Campaign with the aim of putting the READS titles in every home. It is targeted at young adults and serves as a modern medium to sensitize the society, create awareness and inform the public on the need to get the 70% of the child population off the streets into the classrooms. Prof. David David is also the Founder/CEO of Rekordbreakers Mobile App, Nigeria's leading distributor of indie ebooks. A digital platform with track record and an amazing history of providing digital distribution and marketing services of ebooks and books in print for authors, publishers and literary agents. He is the Chairman of Books of Record Nigeria Limited, the publishers of Record Breakers Educational Series, READS, Nigerian Books of Record, NBR, and the 36 Nigerian States Books of Record. Prof. David is the convener of Nigerian Image Revolution (NIR); a coalition of pro-democracy group and individuals with a clear mandate to launder the international image of Nigeria through the celebration of Nigeria's best, promotion of political knowledge, and participation of the Nigerian citizens in governance. He is one of the few championing the cause for a new Nigeria and the reformation of the black image as a whole. He was born in his hometown, Akai Ubium in Nsit-Ubium Local Government Area of Akwa Ibom State. He attended Salvation Army Schools, Akai Ubium for his primary and secondary education, before sailing out of his little community for further studies. He holds a Ph.D. from the prestigious Shield of Faith Bible College, California USA. He was appointed, Communication and Information Director at the Global Youth Mental Health Organization in Australia in 2020. In 2023, he was appointed a Special Board Adviser at the YYCI Global Leaders in the United Kingdom. He is a Fellow of several professional bodies and a country representative for the WORLD ORGANIZATION FOR HUMAN RIGHT AND PEACE. In 2022, the eminent researcher who is also the founder of the first Nigerian encyclopedia of indigenous records earned four honorary professorial awards from prestigious academic facilities in the US, Croatia, India, and Nigeria, ten honorary doctorate degrees from different institutions around the world and eight ambassadorial awards from credible establishments. The awards came in appreciation of his 2022 #nbrnationaltour, where he toured states in Nigeria, universities, and academic facilities both inside and outside the country with the sole aim of exhibiting his research collections and establishing indigenous research collaborations. Professor David contributed to the establishment of indigenous record-keeping culture in several universities, academic facilities, and institutions where these records have been swept away in his professional career as a credible researcher.
Isabel Tendai Kachingamire - Zimbabwe
Content Development, Facebook, Instagram, LinkedIn Director
Isabel is a qualified Social Worker. She is currently pursuing a Degree in Development Studies at the University of Johannesburg, South Africa. She is a Social Worker, Community Developer, and Mental Health Advocate. She volunteered in different Human Service Organizations during her undergraduate program. She has skills in Community Development, Group Facilitation, and one-on-one Counselling. She has experience in working with community groups to explore their needs and strengths, as well as implement projects that meet these needs. She also worked in a girls and boys initiative where she facilitated mental health support groups for teenagers. She has also been invited at various events organised to facilitate community conversations between children and their parents around their needs and challenges. Being someone who suffered from mental health issues in her teenage years, she has made it her personal passion to educate parents and children on the importance of mental health support. She's constantly looking for an organization where she can use her skills to impact people all over the world.
Derick Mildred - Australia
Treasurer
Derick brings a wealth of experience in B2B sales, real estate, and the mortgage industry. His expertise includes helping people through specialized LinkedIn for business training, LinkedIn coaching, and Facebook strategies. Additionally, he has a digital agency that offers social media services, coaching, training, and online courses, with a specialization in Facebook and LinkedIn for those in B2B sales, real estate, and the mortgage industries. We believe that Derick's skills will greatly contribute to the development of our social media platforms and fundraising strategies. We are excited to work closely with Derick and our other board members to advance GYMHA's mission on a global scale. Thank you for your continued support.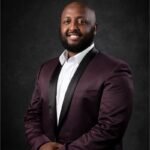 Salim Mohamed - Australia
Assistant Secretary
Salim Mohamed is an innovative and aspiring leader who brings extensive experience in youth work, community development, and education. With a proven track record in planning and coordinating youth-centric programs, Salim is passionate about supporting young people to reach their full potential. He also has deep experience working with disengaged students and those involved in youth justice. As a community-oriented professional, Salim has worked directly with parents, guardians, and carers to provide one-on-one outreach. He is committed to self-development and continuously expanding his knowledge to better serve communities and young people. We believe Salim's skills will be invaluable in youth development and the GYMHA Academy Project (GAP). We are excited to work closely with Salim and our other board members to advance GYMHA on a global scale.
Dr. Rania Lampou - Greece
Global Educator, STEM Instructor, Greek Astronomy and Space Company, Greek Ministry of Education & Religious Affairs, GYMHA Board Member and Training Director
Rania Lampou is a Global Educator, STEM instructor, ICT teacher trainer, neuroeducation researcher, international keynote speaker, author of scientific books for kids and global peace ambassador in Greece. She has been awarded many national and international prizes and she is a "Global Teacher Award 2020 & 2021" winner and a "Global Teacher Prize finalist 2019" . She features in the book «The 28 Credentials of an Entrepreneur» by «Global Business & Investment Consulting firm», in the book «Queens Book 2021» by «Hoinser New Group», in the book «101 great educators who have inspired the world» by «International Internship University», in the book «100 Inspirational Super Women» by «ESN publications» and in the book «100 eminent academicians of 2021» by «I2OR Academy». She is the founder and international coordinator of many innovative international projects that focus on the United Nations' Sustainable Development Goals described in the 2030 Agenda. She has received many humanitarian and peace awards from International Humanitarian Organizations. "She is a Global Council Member of "Chartered Institute of Leadership, Education and Development", Country Chair of "G100", Advisory Board Member of the "Asian-African Chamber of Commerce and Industry", "Africa Asia Scholars Global Network", "Advisory Council for the School of Education, GD Goenka University", President of "International Internship University", "Access to Human Rights International", "Ladies of All Nations International", "Beyond Books Publication", "Global Women Youth Leaders", "LEAD Philippines", "World Voice International", "Edu World Voice", "Academic Development for "Global Leadership in Education" , "Igniting Dreams of Young Minds Foundation" and member of the "International Institute of Influencers". She is also an International Executive Member of "Global Edu Leaders Forum", Honorary Ambassador of "Charles Walter's Society for Innovation and Research", Education Ambassador & Member of the International Organization of Educators and Researchers Inc. She has presented her research in numerous international conferences and e-conferences, and she has published work in various journals.
Isobel Griffin MFIA, FICDA- Australia
Secretary
SUMMARY OF RELEVENT EXPERIENCE 25 years' experience in multi-million dollar philanthropic initiatives, bequests, major gifts business management, media, administration, public speaking and mentoring Over the years I have embraced a management approach to my work and it was during this time that I discovered my passion for philanthropy and the opportunities it can provide an organisation. I set myself the goal to transition into the philanthropic sector nearly 20 years ago and have built a strong network of business and personal connections around me. I have a track record of developing and maintaining strong, profitable relationships for the non-profit and Academic sectors. I am a respected executive who has consistently delivered key projects and services on time to a high standard. I am a leader who develops and empowers team members to contribute and perform effectively and have offered mentorship in Philanthropy to a number of new performers in the sector. I am an articulate public speaker who naturally engages the audience in a positive and relatable manner. Philanthropy is all about relationships and I work tirelessly to build and maintain good relationships with all stakeholders.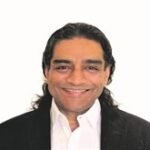 Sandeep Nath - India
Fund Development & Partnerships Director
Sandeep Nath is an engineer. He is a Management post-graduate from one of India's premier institutions and has over 30 years of experience across the corporate world, rural entrepreneurship, women's empowerment, communications, and branding. He is a distinguished and internationally acclaimed author, speaker, and coach, who has delivered talks and workshops in 46 cities across 4 continents. His expertise lies in using ancient oriental wisdom to eliminate stress and other complexities of modern business and lifestyle. As the founder of RENEWALism Movement, Sandeep is on a crusade against stress. Having spent several months in Himalayan monasteries, he is deeply involved with practices of Tibetan Buddhism, Zen, Vedic philosophies and Qi. He is a certified Reiki Master, Mindfulness Guide, Qigong Instructor and Belief Clearing Coach.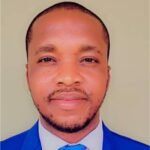 Dr. Onochie Abraham Lawrence - Gambia
Board Member and HR Manager
A Co-Administrator and Board Member at Banjul City Council from The Gambia, he has already accomplished many incredible feats - an amazing addition to our team! Some of his achievements include: · PhD Human Resource Management with a minor in Diplomacy · Master's in International Human Resource Management · Post-Graduate-Diploma in Strategic Management · BA International Relations · Visiting Lecturer Sup De Co, International Business School · Chief Human Resources Officer and President of Diplomacy Climate Way.CZ · UN Resilience and Community Development Coordinator (The Gambia project 2017-2018) · Academic Council Board Member-International Institute of Influencers (India) · Honorary Governing Council Board Member UNACCC (India) · With over 11 years of experience in Human Resources Management, Strategic Organisational Development and Project Management Career · Co-founder and Lead HR Consultant at Questor Consulting Services The Gambia · Lecturer at American International University West Africa The Gambia, HR and Labour Management Department · Author of 8 books published in 8 different languages across 130 countries and 6 international e-journals with a Co-Author leading paper on SSRN ranked top 10 · First National Coordinator to have successfully completed Gallup's World Poll Project in The Gambia in 2017, after 5 unsuccessful attempts with other consultants. · Former HR/ Project Director at GEEW with over 7 years in duty with proven expertise in strategic HR management
SPECIAL GLOBAL BOARD ADVISORS
GYMHA GLOBAL VOLUNTEER'S LEADERSHIP AND AMBASSADORSHIP TEAM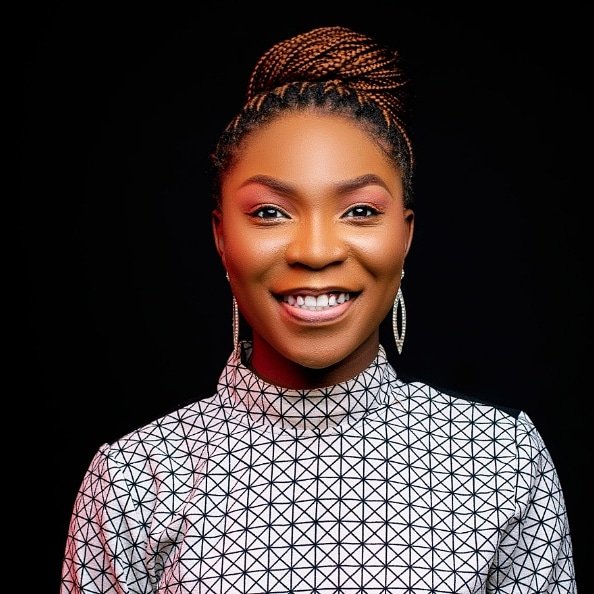 Madu Gloria – Nigeria
GYMHA Ambassador, Founder/Team Lead at Giant Strides Initiative, Director of Communications and Media at Slum and Rural Health Initiative Network – SRHIN
Nika Suwarsih – Australia
Ex – President of Indonesian Society of Victoria
Community Development at the WASEMA FRIENDSHIP CAFE DANDENONG | Mentor, Trainer & Counsellor at IWFN & Baroka Victoria, GYMHA Ambassador
SADIKI MUKASA – Australia
FOUNDER AND CEO AT TIKI
Bukola Abdullahi – Nigeria
GYMHA Assistant Event Coordinator and Ambassador
GYMHA Project Support Officer and Ambassador
Patrice Penace – Australia
GYMHA Ambassador and Project Support Officer
DeepShikha Tripathi – India
Counselling Psychologist, Life Coach, Founder at Prayas, and GYMHA Training Manager
Dr. David David – Nigeria
Board Member and Communication and Information Director at GYMHA | Founder/CEO at Nigerian Books of Record Research Center | Founder/CEO of Record Breakers Books | Founder/CEO, READS Campaign Africa
Madu Chisom – Nigeria
GYMHA Assistant Head of Content Creators and Ambassador
Amb. Nur Ahmed – Bangladesh
Humanitarian, GYMHA Event Coordinator
Kenny Taiwo – Nigeria
Freelance Content/Course Creator and GYMHA Ambassador
Dr. Mahima Bakshi – India
Founder and Owner at Birthing Naturally Queen, Woman Activist, Author -Birthing Naturally, Woman and Child Wellness Expert, Model, Actor, and GYMHA Ambassador
Panama Oghenefejiro Catherine – Nigeria
GYMHA Project Support Officer and Ambassador
Dauda Mutiu Abdulkareem – Nigeria
GYMHA Project Support Officer and Ambassador
Augustine Amos Ogwu– Nigeria
GYMHA Advocacy Manager and Ambassador
Chijioke Nwankwo – Nigeria
GYMHA Volunteer Engagement Coordinator
Mahmooda Khan – Zimbabwe
GYMHA Ambassador, Chairperson at New Hope Foundation 
Dr Elizabeth Njani – Kenya
Mental Health Specialist, Research Director and Trainer at GYMHA
Spiritual Director at GYMHA
Zakaria khayre – Somaliland
Founder at Success International Academy, Chairman of RMR foundation of Somaliland, and GYMHA Ambassador
Dr Beatrice Dupwa – Zimbabwe
Midwife, Ministry of Health Zimbabwe and Child Care, Zimbabwe, National HIV Testing Services training officer, and Trainer at GYMHA
Fakunmoju Deborah Ifeoluwapo -Nigeria
GYMHA Project Support Officer and Ambassador
Ruemu Edokpolo
-Australia
GYMHA Ambassador
Rance Lazarus – Australia
Guitarist/Singer-Songwriter, Odyssey musical band, and GYMHA Ambassador
Ann N.Chege – Kenya
Social worker and GYMHA Project Support Officer
Oladapo Omitogun – Nigeria
GYMHA Brand Ambassador, GGA, Team Lead and Co-Founder at CATHY Youth Innovation Enterprise, Founer at Next Digital Talent
Dr. Rania Lanpou – Greece
Global Educator, STEM Instructor, Greek Astronomy and Space Company (Annex Salamis), Greek Ministry of Education & Religious Affairs, and Board Member and Training Director at GYMHA
Samuel Peter
– Australia
 GYMHA Ambassador
Nur Mohammed Farhad
– Bangladesh
 GYMHA Project Support Officer and Ambassador
Ms. Rida Aleem Khan – Australia
Miss South Asia Australia, and GYMHA Multicultural Ambassador
Igweshi Augustine – Nigeria
Executive director (CEPASD) & President African Transformer Institute
Evelyn Mngohol Yankyaa – Nigeria
GYMHA Project Support Officer and Ambassador
Ms. Tariro Kutadza – Zimbabwe
HIV/TB Advocate, GGAF and GYMHA Ambassador, and Volunteer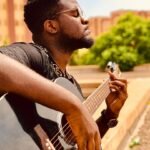 Ngosa Bwalya – Zambia
Musician, Director at Ngosa Music, and GYMHA Ambassador
Husseina Ojochenemi Abubakar – USA
Telecommunications Engineer and GYMHA Assistant Volunteer Coordinator