Sign up to become a member of the Global Youth Mental Health Awareness
Amadi Vivian Akuyoma - Nigeria
Deputy Chairperson, Operation, and Volunteer Director
Amadi Vivian Akuyoma is a highly-trained and motivated administrative assistant with several years of experience providing clerical support to executive professionals. She is a qualified economic expert with proficiency in religious languages, such as Hebrew and Greek. Akuyoma provides executives with a consistently updated calendar of events, schedule all meetings, and apply time-management skills to complete executive reports and other clerical tasks. She was a Media & Communication director at African Transformer Institute (ATI). She was also a Publicity Secretary at Centre for Peace Advocacy and Sustainable Development (CEPASDAfrica). Amadi Vivian Akuyoma is passionate about rediscovering and restoring the beauty of human beings. She is an Ambassadorial Director at Global Youth Engagement Model United Nation (GYEMUN). She is a member of Global Youth Movement against Gender Based Violence. Her strong passion in serving humanity led her to joining several Non-governmental Organizations in the last 12 years in which she voluntarily offers her service to humanity. She is a Multicultural Award winner and was awarded a certificate of honour for spreading the messages of love, tolerance, peace, and human value among all components of the society.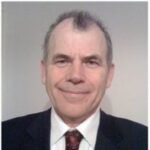 Anthony Neale - Australia
Chairperson, Governance
Anthony Neale is an experienced mental health advocate and GYMHA's Chairperson. He brings to the board his passion for wellbeing, integrity and past boardroom experiences. He has been the CEO of Wellbeing Health Retreats since 2012. He designs wellbeing programs for organisations and individuals. He also works part time for Pentana which is a software company servicing the car industry, in the Projects Office as a Projects Review / Audit officer. Anthony Neale is currently serving at Virtues Project International as the HR Chair. For 6 years, he had roles of Governance Chair and Strategic Advisor. In the past, he served as a board member for Project Mgt Institute, Melbourne Chapter as Volunteer Director, and Virtues Companions Inc as secretary for 4 years. Anthony Neale has 35 years of experience in the corporate sector as a Project Manager and IT consultant.
JOSHUA OGBONNA UCHENNA - Nigeria
Treasurer, and Information Technology (IT) Director
Joshua Ogbonna Uchenna holds a bachelor's degree in computer science. He has programming, web design, networking, and graphics skills. He has a wealth of working experience in the ICT sector where he gained familiarity and practical demonstration in managing ICT units of companies like International GozTech Realities, Track Watch Network, QESH Standards Limited and others. He served GYMHA as the Head of IT where his contributions added value to the overall growth of GYMHA in the past few months. He is driven by passion in serving humanity in a positive perspective. His services in non-profit sectors have earned him awards and portfolios in the past three years. He has volunteered and worked for Centre for Peace Advocacy and Sustainable Dev elopment CEPASD, Enene Akonjom Foundation, African Transformer Institute. Uchenna currently founded an NGO initiative, Cyber Peace Advocacy.
Toli Papadopoulos - Australia
Public Officer, Communication & Website Strategies Director
Toli Papadopoulos is an experienced media professional with significant experience in journalism, industry media and communications.

Toli has worked in mainstream journalism for The New Daily and The Examiner, as well as industry trade magazines specialising in sustainability, recycling and infrastructure. Currently, he works in the public sector for independent government body Infrastructure Victoria, where is tasked with supporting the organisation's media and communications strategy. He has also previously worked for Environment Protection Authority Victoria.
Over the past few years, he has supported GYMHA as a public officer, including updating the official website, social media channels, reviewing and editing the newsletter and writing columns.

Toli is a passionate mental health advocate and Master of Journalism graduate.
Isabel Tendai Kachingamire - Zimbabwe
Content Development, Facebook, Instagram, LinkedIn Director
Isabel is a qualified Social Worker. She is currently pursuing a Degree in Development Studies at the University of Johannesburg, South Africa. She is a Social Worker, Community Developer, and Mental Health Advocate. She volunteered in different Human Service Organizations during her undergraduate program. She has skills in Community Development, Group Facilitation, and one-on-one Counselling. She has experience in working with community groups to explore their needs and strengths, as well as implement projects that meet these needs. She also worked in a girls and boys initiative where she facilitated mental health support groups for teenagers. She has also been invited at various events organised to facilitate community conversations between children and their parents around their needs and challenges. Being someone who suffered from mental health issues in her teenage years, she has made it her personal passion to educate parents and children on the importance of mental health support. She's constantly looking for an organization where she can use her skills to impact people all over the world.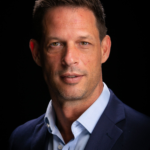 Javier Guillen Gil - Australia
Secretary, Research and Grant Application Director
Javier Guillen Gil has built an extensive record of successful projects and business activities. With his experience and ability in multi-tasking, he is very proactive especially within cross-functional projects and global teams. He is a former director of the Spinning Marathon that took place in Valencia, Spain, in 2010. He organised a One-week indoor marathon spinning cycle fundraising in support of breast cancer in 2021. He has served as a Project Management Institute (PMI) volunteer and a member of the PMI since 2013. Javier Guillen Gil gave his volunteering services in Melbourne, Australia as mentor for kids with cerebral palsy in the Cerebral Palsy Support Network.
LEE-ANN ARDHIMA MINAKIUM - SOUTH AFRICA
Board Member
LEE-ANN ARDHIMA MINAKIUM is an energetic and passionate humanitarian, serving in various Non-Governmental Organizations and Non-Profit Foundations as well as Foundations of his own. Her love for children inspired his passion for seeking the safety and well-being of all children. Minakium has networked with His Excellency, Dr Nasim Salah, to form a relationship with his Foundation, Peace International Academy for Peace and Human Rights to advocate human rights, in Egypt and abroad. Her hunger for Justice inspired her to work hand in hand with The Honourable Lee Clegg and be part of his team of World Martial to advocate Justice in all corners of the world. Her desire to fight corruption and greed and promote good governance has inspired Lee-Ann to work with Prof John Mbuya with the Institute of Anti-Corruption in Africa, and together they are co-writing a book titled "Anti-corruption Strategies" to educate and empower people and stop corruption. Her vision as Founder and Ambassador of WJSP is to ensure Projects on the ground are free of corruption, greed and self-serving interests and that the beneficiaries of such projects are reached and engaged. Lee-Ann's passion as a Country Ambassador in South Africa is working together to promote human rights for all people in every corner of South Africa, allowing humanity to flow through so that equality, mutual respect, safety, peace and justice is enjoyed by all.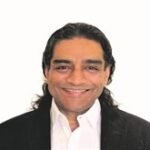 Sandeep Nath - India
Fund Development & Partnerships Director
Sandeep Nath is an engineer. He is a Management post-graduate from one of India's premier institutions and has over 30 years of experience across the corporate world, rural entrepreneurship, women's empowerment, communications, and branding. He is a distinguished and internationally acclaimed author, speaker, and coach, who has delivered talks and workshops in 46 cities across 4 continents. His expertise lies in using ancient oriental wisdom to eliminate stress and other complexities of modern business and lifestyle. As the founder of RENEWALism Movement, Sandeep is on a crusade against stress. Having spent several months in Himalayan monasteries, he is deeply involved with practices of Tibetan Buddhism, Zen, Vedic philosophies and Qi. He is a certified Reiki Master, Mindfulness Guide, Qigong Instructor and Belief Clearing Coach.
Chaplain Dr. Joy David-Mike - Nigeria
Board Member
Chaplain Dr. Joy David-Mike is a Clergy and Chaplain with ThD, DMin in Chaplaincy Education and BA in Mission. Dr. Joy specializes in Pastoral care and counselling, Addiction (psychedelic) counselling, Marriage/family counselling, Psych-spiritual care and therapy. She is involved in humane and humanizing ministry that focus on helping people deal with traumas, crisis, and difficult situations life may present them with. Chaplain Dr. Joy David-Mike also helps people develop coping capacity in difficult situations and help them navigate through positively, thriving without destroying themselves, or causing harm to others.
SPECIAL GLOBAL BOARD ADVISORS
GYMHA GLOBAL VOLUNTEER'S LEADERSHIP AND AMBASSADORSHIP TEAM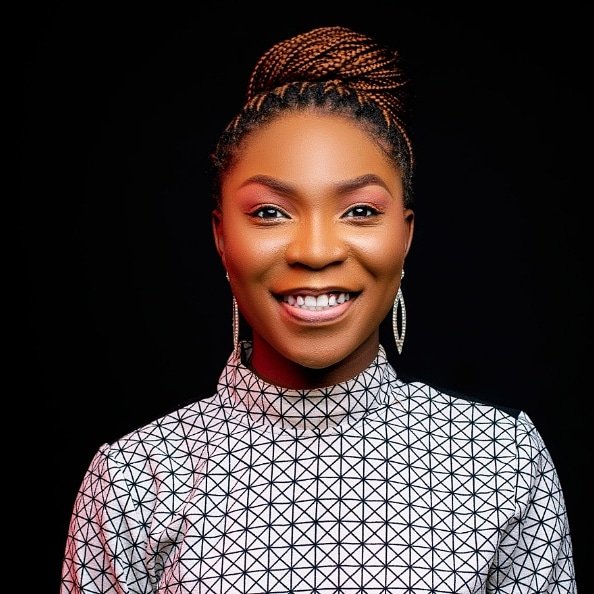 Madu Gloria – Nigeria
GYMHA Ambassador, Founder/Team Lead at Giant Strides Initiative, Director of Communications and Media at Slum and Rural Health Initiative Network – SRHIN
Dr. David David – Nigeria
Communication and Information Director at GYMHA | Founder/CEO at Nigerian Books of Record Research Center | Founder/CEO of Record Breakers Books | Founder/CEO, READS Campaign Africa
Amb. Kibe Edwin Gitau – Kenya
Certified Addictions Psychologist, Founding Director at Uhai Centre, GYMHA Ambassador
Nika Suwarsih – Australia
Ex – President of Indonesian Society of Victoria
Community Development at the WASEMA FRIENDSHIP CAFE DANDENONG | Mentor, Trainer & Counsellor at IWFN & Baroka Victoria, GYMHA Ambassador
SADIKI MUKASA – Australia
FOUNDER AND CEO AT TIKI
Bukola Abdullahi – Nigeria
GYMHA Project Support Officer and Ambassador
Ubawike Maryann Chinyere – Nigeria
GYMHA Project Support Officer and Ambassador
GYMHA Project Support Officer and Ambassador
Patrice Penace – Australia
GYMHA Ambassador and Project Support Officer
DeepShikha Tripathi – India
Counselling Psychologist, Life Coach, Founder at Prayas, and GYMHA Training Manager
Madu Chisom – Nigeria
GYMHA Assistant Head of Content Creators and Ambassador
Amb. Nur Ahmed – Bangladesh
Humanitarian, GYMHA Event Coordinator
Kenny Taiwo – Nigeria
Freelance Content/Course Creator and GYMHA Ambassador
Dr. Mahima Bakshi – India
Founder and Owner at Birthing Naturally Queen, Woman Activist, Author -Birthing Naturally, Woman and Child Wellness Expert, Model, Actor, and GYMHA Ambassador
Panama Oghenefejiro Catherine – Nigeria
GYMHA Project Support Officer and Ambassador
Dauda Mutiu Abdulkareem – Nigeria
GYMHA Project Support Officer and Ambassador
Augustine Amos Ogwu– Nigeria
GYMHA Assistant Advocacy Manager and Ambassador
Chijioke Nwankwo – Nigeria
GYMHA Volunteer Engagement Coordinator
Mahmooda Khan – Zimbabwe
GYMHA Ambassador, Chairperson at New Hope Foundation 
Dr Elizabeth Njani – Kenya
Mental Health Specialist, Research Director and Trainer at GYMHA
Spiritual Director at GYMHA
Zakaria khayre – Somaliland
Founder at Success International Academy, Chairman of RMR foundation of Somaliland, and GYMHA Ambassador
Dr Beatrice Dupwa – Zimbabwe
Midwife, Ministry of Health Zimbabwe and Child Care, Zimbabwe, National HIV Testing Services training officer, and Trainer at GYMHA
Fakunmoju Deborah Ifeoluwapo -Nigeria
GYMHA Project Support Officer and Ambassador
Ruemu Edokpolo
-Australia
GYMHA Ambassador
NTAKIRUTIMANA Pierre
-Rwanda
GYMHA Ambassador
Rashi Goel – India
Co-founder at the Unicorn People, HR Consultant, and GYMHA Project Coordinator
Saviour Effiong – Nigeria
Clinical Psychologist, Social Media Coordinator, and GYMHA Ambassador
Rance Lazarus – Australia
Guitarist/Singer-Songwriter, Odyssey musical band, and GYMHA Ambassador
Ann N.Chege – Kenya
Social worker and GYMHA Project Support Officer
Oladapo Omitogun – Nigeria
GYMHA Brand Ambassador, GGA, Team Lead and Co-Founder at CATHY Youth Innovation Enterprise, Founer at Next Digital Talent
Dr. Rania Lanpou – Greece
Global Educator, STEM Instructor, Greek Astronomy and Space Company (Annex Salamis), Greek Ministry of Education & Religious Affairs, and Assistant Training Manager at GYMHA
Samuel Peter
– Australia
 GYMHA Ambassador
Nur Mohammed Farhad
– Bangladesh
 GYMHA Project Support Officer and Ambassador
Edith Wanyonyi – Kenya
Counseling Psychologist, Community Development Practitioner, and GYMHA Advocacy Manager
Ms. Rida Aleem Khan – Australia
Miss South Asia Australia, and GYMHA Multicultural Ambassador
Igweshi Augustine – Nigeria
Executive director (CEPASD) & President African Transformer Institute
Evelyn Mngohol Yankyaa – Nigeria
GYMHA Project Support Officer and Ambassador
Ms. Tariro Kutadza – Zimbabwe
HIV/TB Advocate, GGAF and GYMHA Ambassador, and Volunteer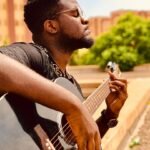 Ngosa Bwalya – Zambia
Musician, Director at Ngosa Music, and GYMHA Ambassador
Husseina Ojochenemi Abubakar – USA
Telecommunications Engineer and GYMHA Assistant Volunteer Coordinator
Dr. Emem Okon Akpabio- Nigeria
GYMHA Partnership Director and
Principal Confidential Secretary, University of Calabar Teaching Hospital, Calabar.