GYMHA Annual Awards And Musical Extravaganza
(GAAME 2021)
GAAME is an open, free event. Registration is mandatory.
The Global Youth Mental Health Awareness (GYMHA) Inc, Australia
presents
"GYMHA Annual Awards And Musical Extravaganza"
This global event that features artists from across different genres, nationalities, ethnicities, and purposes. We will also take this opportunity to felicitate our team of volunteers and members for their work around the year.
With special thanks to...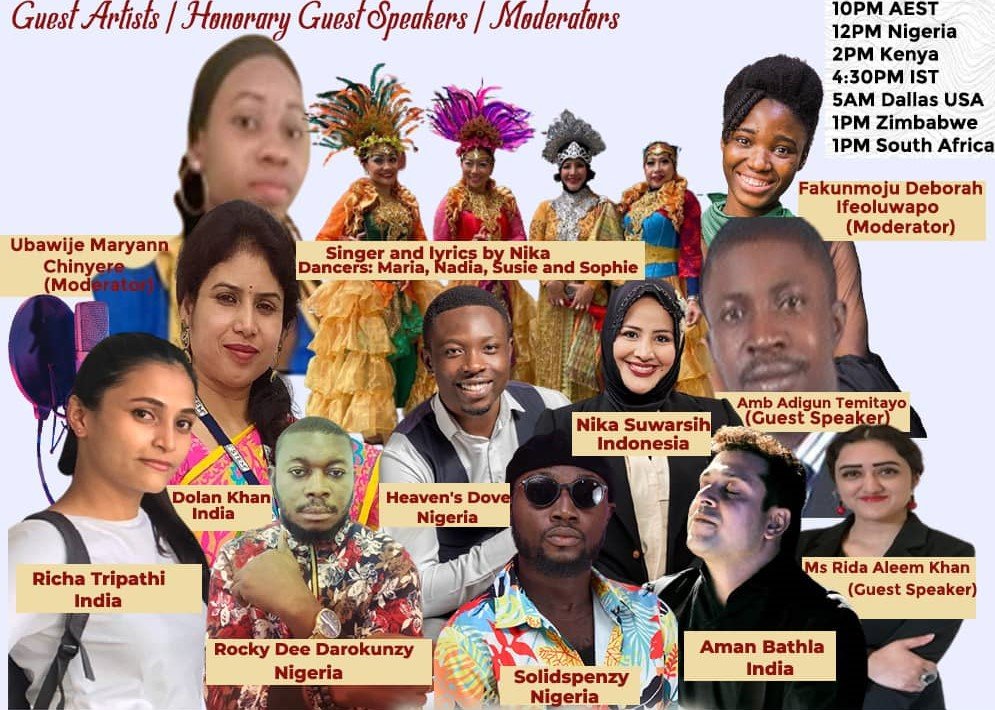 Congratulations to the Awardees!!
The Global Youth Mental Health Awareness Incorporated, Australia, (GYMHA) has been growing leaps and bounds since its inception. The noble organization's selfless volunteers and members take credit for this growth. As the year is edging out, GYMHA has a great event to wrap up the year in a ground style and appreciate all and sundry whose immense supports are forever golden.
It is in the light of the foregoing that we present to you "GYMHA Annual Awards And Musical Extravaganza" to light up the extraordinary atmosphere and laud our selfless services in reaching out and helping people suffering from mental illness to recover.
An event already packed with different magnificent activities and would feature great artists across the world. It promises to be entertaining, amazing, and educating. It will be a moment of appreciation, laughter, powerful renditions as we look forward to a better tomorrow.
He holds the title of the Fastest Piano Artist of the World among his 52 World Record Titles. He is a Music Therapist with a PhD in Prenatal therapy and an acclaimed Ted Talks Speaker and internationally awarded Educator by UNICEF, UNESCO, and ECOSOC.
Ambrose Robert Okune, nigeria
With the stage name Rocky Dee Darokunzy, he is a singer/songwriter, stage performing artist, graphic designer, video editor, and a blogger. Ambrose started singing and dancing right from childhood and is an inspiration for many.
Dolan Khan is an Arts Graduate from Calcutta University. She is passionate about Indian classical and semi-classical dance and has been teaching Bharat Natyam across India, since 10 years, enthusiastically practicing new dance forms as well.
With the stage name Heaven's Dove, Christian is a graduate of music, music director, instrumentalist, music/choir coach, and winner of multiple performing awards. The CEO of Inspire and Dove Music Academy, he is currently the music director of Reformers City, under the fatherhood of Pastor KC.
An internationally awarded celebrity in culture and women's affairs, she is an Ambassador of GYMHA, and an experienced producer, author, singer in the entertainment industry of Indonesia and Australia. Also a Program Manager at SisterWorks Inc.
Indonesian (Javanese) song
Singing and Lyrics by Nika
Dancers: Maria, Nika, Susie and Sophie.
With a professional masters degree in Travel & Tourism Management, she had a 4-year strong corporate career which she quit to pursue her love for music. A vocal practitioner of Hindustani Classical, she is also a natural Bollywood-songs singer and a self defence enthusiast.
With the stage name Solidspenzy, Bethel is an afro pop singer, composer and stage performer with the Record label Badman Music (BMM).
GYMHA Board Member, Governance, High Performance Wellbeing Organizational Consultant, Wellbeing Health Retreats.
Rashi Goel – GAAME Chairperson
Co-founder at the Unicorn People, HR Consultant, and GYMHA Project Coordinator
Madu Gloria – GAAME Secretary
GYMHA Ambassador, Founder/Team Lead at Giant Strides Initiative, Director of Communications and Media at Slum and Rural Health Initiative Network - SRHIN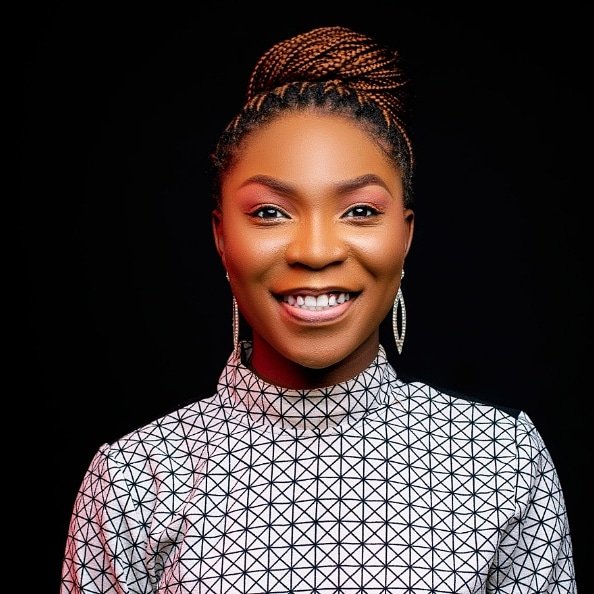 Abdullahi Bukola (Bookish Delight) - Moderator
Mental Health Advocate /Peace Advocate/ Gender Equality/ Bookstore/ Agribusiness/ Leadership/Graduate/GYMHA Ambassador
Fakunmoju Deborah Ifeoluwapo - Moderator
GYMHA Ambassador and Project Support Officer
Ubawike Maryann Chinyere - Moderator
GYMHA Project Support Officer
Dauda Mutiu Abdulkareem - Moderator
GYMHA Project Support Officer and Award Coordinator