Planning committee Member's Profile
Amadi Vivian Akuyoma
GYMHA Deputy Chairperson and Volunteer Director
Vivian is passionate about rediscovering and restoring and beauty of human beings. She is a member and a volunteer of Nigeria red cross society, she went to educate herself more under first aid training, 2006-2008 she was giving award as a good first aider in Enugu state Nigeria. And a religious and Economics graduated from Alvan Ikoku federal college of education Owerri (Afflicted to UNN) currently join global youth movement against gender bases violence. She is an activist against (GBV) rape and domestic violence as a member and volunteer. As a result of her humbleness, she was awarded a certificate of honor for distinguished and bright efforts to spread the thought message, culture of love, tolerance, peace, brotherhood and Noble human value, among all component of society without distinction separation. Currently, she became an International Board member and volunteer Director at Global youth mental health awareness (GYMHA) Inc., Australia.
DeepShikha Tripathi
Chairperson Counselling Psychologist, Life Coach, and GYMHA Training Manager
Deepshikha is a die heart passionate about helping people through spreading awareness about significance of emotional, mental as well overall Psychological Wellbeing. Love to infuse happiness and sense of purpose in lives through compassion and enable people to live their life to the fullest.
Some of her experiences include Life-Coach, Soft Skills Trainer, International Speaker, Active Humanitarian, Law of Attraction Practitioner, EFT and TFT Practitioner, CEO / Founder at Prayas, Project Director at Poornpeetham, Counselor at Thrive Global platform, A member of American Psychological Association (APA), and NLP MASTER Practitioner
Gloria Madu
Summit Secretary, GYMHA Ambassador and Social Media Manager, and Team lead-Giant Strides Initiative
Gloria Madu is a certified content writer and medpreneur.

She is a capacity leader who is passionate about impacting lives around her. She is a commonwealth100 alumni, 2063 Academy alumni.

She is very passionate about volunteering and has worked with various NGOs. She has volunteered as the Director, Communications and Media, Slum and Rural Health Initiative, Africa, Editor-in-Chief for Krasna Heart Foundation, Ambassador and Project Support Officer for Global Youth Mental Health Awareness (GYMHA), Australia, Student Representative and Media Director at Pan African Youth Diplomat Forum and member, White theme Initiative.

She is also very passionate about writing, business and research.
Joshua Ogbonna
GYMHA Board Member and Head of IT
Ogbonna Joshua Uchenna is an indigene of Ikputu Nsulu, Isiala Ngwa North, Abia State, Nigeria.

In 2018, he did Students Industrial Work Experience in GozTech International Realities, Ebonyi State, where he was trained in software development.

He is a computer Scientist. He holds a bachelor's degree in computer science from Alex-Ekwueme Federal University Ndufu Alike Ebonyi State, Nigeria

His keen interest for advocacy stems from his passion in building the society to have the Sustainable Development Goals met. He is determined in ensuring the realization of SDGs such as; Zero Hunger, Quality Education, Decent Work and Economic Growth, Industrial Innovation and Infrastructure, Sustainable Cities and Communities, Partnership to Achieve the Goal. As an ICT resource person, his driving force is to build a better society with developed Software's, Intelligent Machines and Devices to meet the demand for Smart Technologies in the world.

His profession is Software Development, Project Management, Graphic Design and Digital Marketing. He currently works as a Team Lead Digital Marketer in Tutapis Technologies® and as Head of ICT African Transformer Institute (ATI).

A strong passion in serving humanity led him to join Non-governmental Organizations.

He joined Center for Peace and Sustainable Development (CEPASDAFRICA) and became an Ambassador for Peace and Sustainable Development. Currently in this noble organization, Ogbonna Joshua Uchenna is an ambassador on Youth Voice Against Gender Based Violence (GBV).

Also, he became a mentee and afterwards a project initiator and facilitator in Enene Akonjom Foundation (EAF) in 2019. Here, he has been trained and mentored on project management and leadership.

In addition to his quest in empowering the youths and the future generations, he has participated in Progressive Youth Organization's mentorship training on leadership, self-discovery, entrepreneurship, and Sustainable Development Goals. As a result of his contributions and impact, Ogbonna Joshua Uchenna was made an ambassador to help reach the grass root.

Adding to the list, as an ambassador of African Project Against Suicide (APAS) his part of the team carrying campaign against suicide in Africa.

Ogbonna Joshua Uchenna is also an Ambassador of Global Youth Mental Health Awareness (GYMHA), Australia where he joined other professionals from different parts of the world in educating the youths on Mental Health.

This young man is a cyber–Peace Advocate.

Also, as a poet he has some of his poems on Peace and Legacy published in international anthologies; "Bowl of Peace Anthology" and "Legacy Anthology".

He uses his writing skills to preach Peace and Development in the society. He intends to use his profession, voice, skills, and knowledge in his own little way to advocate for the sustainability of humanity and our planet.
Deborah Ifeoluwapo Fakunmoju
Asst. Program Manager, Volunteers connect, and GYMHA Project Support Officer
Chijioke Nwankwo
GYMHA Volunteer Engagement Coordinator
My name is Chijioke Nwankwo, a native of Ohaukwu Local Government Area in Ebonyi State, Nigeria. I had my Primary Education in Benue State, Nigeria and I had my secondary Education in Ebonyi State, Nigeria.

I am a graduate of Public Administration from Ebonyi state University, Abakaliki, where I graduated with a B.sc Degree. I am currently undergoing my National Youth service in Kwara state Nigeria.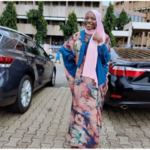 Muhammed Hajarat Jummai
Project Support Officer at GYMHA
Lawal Merit Ifeoma
Content Creator and Founder at Alpha girls, GYMHA Ambassador and Assistant Volunteer Engagement Coordinator
Lawal Merit Ifeoma is a content creator and founder of Alpha girls,a community committed to the growth of young girls.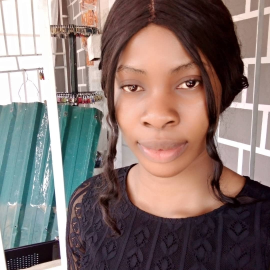 Matthew Precious N.
GYMHA Ambassador and Project Support Officer
Catherine Oghenefejiro Panama GYMHA Ambassador and Project Support Officer, Member at IHRC, and Ambassador at Save The Girl-Child Advocacy Africa.
I am Catherine Oghenefejiro Panama, a student of Delta State polytechnic Otefe, Oghara. department of Business Administration and Management. I am an Ambassador and advocate of Save the Girl-Child advocacy Africa, An international Human Rights Activist and an Advocate of Grace health fertility, and Female health as well.. also a Sex educator, Relationship coach who is dedicated to teaching both the married and singles basic, natural and biblical guidelines on how to build a godly relationship and enjoy marital bliss.

A Mental health advocate who believes that Mental health should be taken care of with all seriousness as mental health isn't just about being mentally or insane.

I am always eager, open and tenacious to learning and also sharing the knowledges she had acquired with others so as to help them be a better version of themselves and a good representative of the society.
Edeh Fidelis Ikechukwu
Youth Health Action Network volunteer, GYMHA Ambassador and Project Support Officer, Mental Health Advocate
Edeh Fidelis Ikechukwu is a Medical Laboratory Science undergraduate at the University of Nigeria, Nsukka. He is a tech enthusiast, a data scientist and an advocate of SDG 3: Good Health and Well-being. Work-hardened and eager to research. A member of Global Youth Mental Health Awareness Incorporated and Technology Law Club UNN, both organizations dedicated to Global Development and making a positive social impact. He understands that no single approach works for everyone, so he continues to educate on the various ways to improve the quality of life. He is a Youth Health Action Network volunteer; a non-profit organization in Africa that promotes health for human development and a good communicator.
Mrs. DOLAN KHAN GYMHA Training Coordinator and Professional Dance Teacher
Dolan Khan is an Arts Graduate from Calcutta University. She is passionate about Indian classical and semi-classical dance and has been teaching Bharat Natyam across India, since 10 years, enthusiastically practicing new dance forms as well.
Dr. Nayituriki Japhet
Medical Doctor, Fund Development and Operation Manager at GYMHA
I'm Medical Doctor. Specialized in General Surgery, Public health
And working in MSF-Holland
Current volunteer in GYMHA as Fund Development and Operation Manager
Prof. Ramya Nair
Faculty - RIIM Pune, Certified Corporate Trainer, Accredited Management Expert, Social Worker, Choreographer, Jury for Pageants and an Entrepreneur, and GYMHA Learning and Development Director
Ms. Ramya is skilled in Counselling, Lecturing, Curriculum Development, Team Management and Content Writing. She is a Strong Human Resources professional with a Post Graduate Executive Degree focused in Human Resource Management from Indian School of Business Management. She has completed her PGDBM & master's in business from Pune University and graduated her Bachelor in Business Administration from MG University, Kerala.

An Avid trainer for delivering soft skills and various Management lessons to the students. She possesses an excellent soft skills and interpersonal skills. Her core proficiencies include training sessions on Professional Etiquette, Team building and Campus to Corporate. She is a licensed Zumba Instructor, a passionate choreographer and run a Classical dance academy named "Rudra". Ramya has also her strong passion towards Life skills & Soft skills training that made her energize to create an awareness of the training program and assist the learners to enrich those traits. She has Presented more than 14 research papers in both the National and International Conferences. She has been invited as a Keynote speaker, Guest speaker in different events organized by the Institutes and esteemed organizations like Rajasthan Chamber of Commerce & Industry and Jaipur Management, Association, Rajgad Institute of Management, Research & Development, Automotive Component Manufacturers Association of India (ACMA).

Ramya has also authored Study Instruction Materials for various Open Universities. She has anchored and hosted various events like Conferences, Business Conclaves and HR Summit! She has received many accolades like the Global Women Pride Award by Ek Umang Foundation, Trailblazer Awards 2022- Bharatnatyam dancer, Certificate of Excellence in recognition of Outstanding performance in the field of Art, Entrepreneurship and Social welfare. She is also a dedicated social worker with over 12 years of experience in providing care and support to the Kinnar Samaj (Transgender Community) and the old age home.
Isabel Tendai Kachingamire
GYMHA Board member and Head of Content Development, Social Worker, Community Development, and Mental Health Advocate
Isabel is a Qualified Social Worker, and she's currently pursuing an Honors Degree in Development Studies at the University of Johannesburg, South Africa.

She has volunteered in different Human Service Organizations for the past 4 years during her undergraduate degree. She has skills in Community Development, Group Facilitation, and one on one counselling skills.

She has experience in working with community groups to explore their needs and strengths as well as implement projects that meet these needs. Worked in a girls and boys initiative where she facilitated mental health support groups for teenagers.

She has also been invited at various events organised to facilitate community conversations between children and their parents around their needs and challenges.

Being someone who suffered from mental health issues in her teenage years, she has made it her personal passion to educate parents and children on the importance of mental health support.

She's constantly looking for an organization where she can use her skills to impact people all over the world.
Amb. Shhreyaa Shetti
Founder and Lead Consultant at ELITE India Consulting and Trainer at GYMHA
SANI MOHAMMED
Social Worker and Trainer at GYMHA, Policy and Advocacy Coordinator at Nigerian Slum Informal Settlement Federation (NSISF), and Global SDG Advocate
Sani Mohammed is the Policy and Advocacy Coordinator of the Nigerian Slum Informal Settlement Federation (NSISF),Lagos Nigeria;affiliated to Slum Dwellers International (SDI).He Holds a BSc Sociology from the prestigious Ahmadu Bello University,Zaria in 2004;Certificate,Participatory Advocacy Video University College,London 2017.One of the 47 globally selected participants among human rights NGOs to attend the annual prestigious NAMATI facilitated Legal Empowerment Leadership Course (LELC 2021).Certified Community Paralegal by Justice&Empowerment Initiative (JEI,2006);

A participant of UN Habitat 3 Conference African Roundtable on " Sustainable Cities and Human Settlements,Abuja February,2016 ";Habitat 3 Conference,Quito,Ecuador,October 2016.A volunteer member of GYMHA.

Honours

-Honoured as the Grassroots Leader of the Habitat by Dr Jos Clos,former UN Secretary for Housing and Human Settlement #Habitat 3 #Quito #Equador

- International Sustainable Development Goals Leader 2021-2030 by International Internship University (IIU)

A Global SDG Advocate -certified by AlphaZulu Associates Uk

A Co-Author of the SDG Book (Chapter 11): A Compendium of Bitesize Views from Global Advocates of the Sustainable Development" written by 21 global advocates on each of SDGs.Sani solely authored" SDG 11 in Chapter 11:Safe,Inclusive,Resilient and Sustainable Human Settlement"
Okhioma Joy
GYMHA Project Support Officer
Chap. Afolabi Olufemi Abel
Counsellor and Mentor
Patrice Penas
National Ambassador at CFC ANCOP Australia, Youth Leader, Catholic Mission Donor Relations Officer for Victoria and Tasmania, and GYMHA Ambassador
Patrice has been active in the not-for-profit sector for several years, primarily as national ambassador of CFC ANCOP Australia. She has also been actively involved in youth ministry, and more recently in children's faith formation as a catechist. She is currently with Catholic Mission as Donor Relations Officer for Victoria and Tasmania.
Jayashree Mukherjee
Primary Teacher(ICSE board ,under STEM Education,USA), an ISO certified Graphologist(Handwriting Analyst), Project Support Officer at GYMHA

God'spower Egba
ICT and Project Support Officer at GYMHA