Sandeep Nath - Summit Convener, Event Manager at GYMHA, Founder at RENEWALism, Inner Power, Energy & Mindfulness Coach
Sandeep Nath is the founder of RENEWALism. An IIT-IIM alumnus, he founded and ran a successful strategy consulting company before heading to the Himalayas in search of the purpose of life and what drives our energetic consciousness. As a Coach, he has taken the sacred wisdom of our Inner Power to more than 46 cities spread over four continents. An international Reiki master, Business Qigong guide, Mindfulness coach, and Author of two books, Sandeep is an expert on Stress Management and applying ancient oriental wisdom to modern business challenges. He is actively involved with the Professional Speakers Association of India.
Prof. Jude Ediae – Chairperson Founder and Chief Executive Officer at Global Youth Mental Health Awareness (GYMHA) Inc., Certified Mental Health Practitioner, Humanitarian, Award-winning Entrepreneur, Leadership Expert, and International Speaker.
Jude is the Founder and Chief Executive Officer at Global Youth Mental Health Awareness (GYMHA) Inc., as well as a Certified Mental Health Practitioner, Award-winning Entrepreneur, Leadership Expert, and International Speaker. Jude has more than 28 years' experience in leadership and over 10 years in mental health, hosting and participating in global youth mental health events in Australia, Nigeria, Ghana, Uganda and Zimbabwe. He specialises in delivering global mental health events, telephone and online counselling, seminars, and workshops to organisations and communities focused on building compassionate global communities and workplaces, with a particular focus on youth support services. Jude's focus is on understanding the impacts of youth mental health and wellbeing, gender balance, drugs and alcohol issues in their staff, members and communities as well as providing linkages to appropriate support.
Amadi Vivian Akuyoma - Member GYMHA Board of Directors
Vivian is passionate about rediscovering and restoring and beauty of human beings. She is a member and a volunteer of Nigeria red cross society, she went to educate herself more under first aid training, 2006-2008 she was giving award as a good first aider in Enugu state Nigeria. And a religious and Economics graduated from Alvan Ikoku federal college of education Owerri (Afflicted to UNN) currently join global youth movement against gender bases violence. She is an activist against (GBV) rape and domestic violence as a member and volunteer. As a result of her humbleness, she was awarded a certificate of honor for distinguished and bright efforts to spread the thought message, culture of love, tolerance, peace, brotherhood and Noble human value, among all component of society without distinction separation. Currently, she became an International Board member and volunteer Director at Global youth mental health awareness (GYMHA) Inc., Australia.
DeepShikha Tripathi - Member Counselling Psychologist and GYMHA Training Manager
Deepshikha is a die heart passionate about helping people through spreading awareness about significance of emotional, mental as well overall Psychological Wellbeing. Love to infuse happiness and sense of purpose in lives through compassion and enable people to live their life to the fullest. Some of her experiences include Life-Coach, Soft Skills Trainer, International Speaker, Active Humanitarian, Law of Attraction Practitioner, EFT and TFT Practitioner, CEO / Founder at Prayas, Project Director at Poornpeetham, Counselor at Thrive Global platform, A member of American Psychological Association (APA), and NLP MASTER Practitioner.
Edith Wanyonyi - Member GYMHA Advocacy Manager/ Counseling Psychologist/ Community Development Worker
I am a graduate with a bachelor's degree in Community Development at Maasai Mara University in Narok Kenya and pursuing my master's degree in counseling psychology at Kenyatta University in Nairobi Kenya. I am a highly skilled Community Worker, passionate in issues affecting the community and have a great interest in Mental health issues affecting the members of the community. With over four years' experience engaging in Community Voluntary work, I am adept in public relations, conflict resolution and negotiation skills. Moreover, while my on-the-job experience has afforded me a well-rounded skill set, including first-rate communication skills. I excel at: Advocacy, Counseling, Mental Health, Trainings In addition to my experience and personal qualities, I have a solid educational foundation and a passion for working with and advocating for diverse groups within the community.
Saviour Effiong - Member Clinical Psychologist and GYMHA Ambassador
Saviour  Effiong is a clinical psychologist with ample years of experience in the mental health industry. Currently, he is a psychotherapist at Mobile Manna Foundation, and also a volunteer psychologist at Global Youth Mental Health Awareness, Australia, where he offers free tele-counselling to people both Nationally and Internationally. He served as child psychologist at El Olam Rehabilitation Center during his National Youth Service Year. In furtherance, he is the content and community manager at ZeroToOne Foundation, Nigeria. On top of his educational background and experiences, he is a fellow of Africa Future Work Industry Leaders fellowship, Fellow of Jelas' Development Initiative-Leadership Exchange Programme, and a fellow of ZeroToOne High impact Leaders Fellowship. He is an alumni of Commonwealth100 Leadership Training program. He is currently one of the participants at West African Institute of Public Health – Virtual Internship Program, 2021.
Mr. Pramod Kumar Rajput - Member, Sr. Vice President & Vertical Head at Cadila Pharmaceuticals Limited, GYMHA Marketing Director
Pramod Kumar Rajput is a seasoned corporate professional with a rich experience of over 39 years in pharmaceutical & Healthcare sales & marketing while working as Sr. Vice President & Vertical Head in Cadila Pharmaceuticals Limited an Indian Leading Pharmaceutical Company. In entire Cadila he has been recognized and awarded as Champion of Champions for the year 2019 and again 2020 as well due to his Vertical's splendid performance. He is known as 'The Rajput of Cadila' within the healthcare fraternity. He is a thought leader, active panel list, speaker on numerous forums, events, industry meets and seminars. He is on a mission to lead by example and to create a healthier future and create future health leaders. He is a mentor, change-maker, key-note speaker & motivational speaker with his talks in various institutions – mentoring both young and seasoned minds.
Mr. Kibe Edwin Gitau - Member, Certified Addictions Psychologist, Founding Director at Uhai Centre, GYMHA Ambassador
Edwin is a Certified Addictions Psychologist in Kenya. A consultant on alcohol, drugs and substance abuse prevention, treatment, and rehabilitation of persons with substance use disorders. Edwin is a recovering alcoholic (11 years sobriety and recovery). He holds M.A in Project Planning and Management – Nairobi University; B.com Accounts – University of Madras India. Edwin is the founding director Uhai Centre – Kenya, Associate Faculty Mt. Kenya University; a humanitarian and Country Director Global Goodwill Ambassadors (GGA Kenya). Edwin is a Member International Society of Substance Use Professionals (ISSUP), World Federation Against Drugs (WFAD), Addiction Prevention, Rehabilitation Association of Kenya (APRAK). Edwin offers counselling services and training in the community on matters pertaining mental health, alcoholism, drug abuse, relationship with HIV AIDS and other antisocial behaviors affecting the community.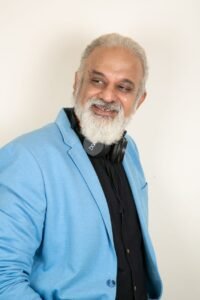 Mr. Roshan Mansukhani - Music therapist and a motivational counselor
Mr Roshan is a music therapist and motivational counselor. Some of his experience and awards include speaker at Euro mental health 2020, Paris, Speaker on TEDxEMWS, Awarded MAN OF EXCELLENCE 2019, Awarded INDIAN ACHIEVERS AWARD 2018. His philosophy is "Music therapy does Magic".
Ntakirutimana Pierre - Member, Head of Content Creator at GYMHA
Pierre is 23 years old; he is from Rwanda and a student at the University of Rwanda where he is doing his Bachelor of Science in Physics and material science.
Pierre is a GYMHA volunteer and Kinyarwanda tutor for nonnative people on different platforms Tutoroo, Preply (https://www.tutoroo.co/learn-kinyarwanda-with-ntakirutimana-in–260698, https://preply.com/en/tutor/1351172) and others. He loves to see happy faces and he is passionate about equality and unity and education motivator. Pierre attended different competitions in science and won some presentations.
Pierre dream is to see children from poor families succeed in their field of interest and contribute to the family. His motto is "my brain is my warehouse and life matters because of me"
Joshua Ogbonna Uchenna – Member, Head of IT at GYMHA, Software Developer, Founder at Cyber Peace Advocacy, Poet
Joshua Ogbonna Uchenna is an indigene of Ikputu Nsulu, Isiala Ngwa North, Abia State, Nigeria. He holds a bachelor's degree in computer science from Alex-Ekwueme Federal University Ndufu Alike Ebonyi State, Nigeria and he's currently a software developer. He is the founder at Cyber Peace Advocacy, an NGO initiative that trains youths on cyber skills and cyber security in Nigeria. Also Joshua is a GYMHA ambassador, an ambassador of Center for Peace Advocacy and Sustainable Development CEPASD, ambassador of African project Against Suicide APAS. His keen interest for advocacy stems from his passion in building the society to have the Sustainable Development Goals met. He is determined in ensuring the realization of SDGs such as; Zero Hunger, Quality Education, Decent Work and Economic Growth, Industrial Innovation and Infrastructure, Sustainable Cities and Communities, Partnership to Achieve the Goal. As an ICT resource person, his driving force is to build a better society with developed Software's, Intelligent Machines and Devices to meet the demand for Smart Technologies in the world. His profession is Software Development, Project Management, Graphic Design and Digital Marketing. He currently works as a head of IT at QESH Standards Limited, in Port Harcourt, Nigeria and also as Head of ICT GYMHA Australia. Joshua is copywriter, project manager and freelancer. A strong passion in serving humanity led him to join Non-governmental Organizations. In addition to his quest in empowering the youths and the future generations, he has participated in Progressive Youth Organization's mentorship training on leadership, self-discovery, entrepreneurship, and Sustainable Development Goals. As a result of his contributions and impact, Joshua Ogbonna Uchenna was made an ambassador to help reach the grass root. Adding to the list, as an ambassador of African Project Against Suicide (APAS) He's part of the team carrying campaign against suicide in Africa. Joshua has earned "Volunteer Impact Award" and others. He uses his writing skills to preach Peace and Development in the society. Also, as a poet he has some of his poems "OUR SACRED HERITAGE", "THE PRICESLESS GOLD" and "A LIFE LIVED FOR OTHERS" published in international anthologies; "Bowl of Peace Anthology" and "Legacy Anthology". He intends to use his profession, voice, skills, and knowledge in his own little way to advocate for the sustainability of humanity and our planet.
Amb. Nur Ahmed - Youth ambassador of Access to Human Rights International and Peace ambassador of Dynamic Peace Rescue Mission International (Nigeria)
Amb. Nur Ahmed is a humanitarian activist. He is the Youth ambassador of Access to Human Rights International and Peace ambassador of Dynamic Peace Rescue Mission International (Nigeria). He is also play reading role as Bangladesh Deputy Director of IDYM Foundation (India), Country President of Guild of Dynamic Youth Leaders International (Philippines), Serve Humanity Inc. (USA), and Country Chairman of SUPPORT (India). Furthermore, He is an Event Coordinator of "Global Youth Mental Health Awareness-GYMHA" (Australia) and Country Secretary-Bangladesh "YES YOU CAN INTERNATIONAL" (UK) More than 3 Years' experience in overseeing Accounts and Finance department in different corporate and NGO's platform. Approximately last 3 years he has been working in International NGO "Action Contre La Faim" in Bangladesh mission which is working over 40 countries in different mission. Amb. Nur Ahmed engaged with some soft skill platforms to enlarge his capabilities as well as share with others. He is acting as organizing secretary of Bangladesh EI (Emotional Intelligence) Practitioners Club and SLSD English language club. Furthermore, he is the Chairperson of Society for Leadership Skills Development (SLSD) Members Relationship Club. He was the best Achiever in online learning platform in his working organization "Action Against Hunger" in Bangladesh mission. From 2013, Nur Ahmed connected with some national and international organization as volunteer. He was active volunteer Japan based NGO "ShaplaNeer" which working for domestic girl's labor development and sharing awareness. He is also engaged with local non- profit organization "PUTUL" which is working for Street children development and their education. Additionally, he is participating different programs in "American Cultural Center". Moreover, he is actively working as volunteer in "Youth Club of Bangladesh". Amb. Nur Ahmed is one of the Global Peace, Social justice, and Human Rights awardee from Access to Human Rights International. He got Excellence Award from Arbitrators Media Information International. He also got the highest honorary award from International Peace Art and Poetry Forum. Additionally he got the Educated Peace award from Union of Culture and World Peace.
Dr. Shauli Mukherjee – Member, GYMHA Special Board Advisor, Director - School of Education & Dean - Students' Affairs at Adamas University, Former Founder Principal STEM World School at Adamas World School, India
With a purposeful career in the education space spanning over more than 20 years, Dr. Shauli Mukherjee has dedicated her life towards promotion of child-centric and activity-oriented education. A passionate educationist and a thought leader with a background of setting up and leading new age K- 12 schools, Dr. Mukherjee had been the Founder Principal of Adamas World School and STEM World School, the first STEM school in West Bengal. Under her inspiring leadership, STEM World School had been ranked and awarded as the 2nd best International Day School in West Bengal by Education World. She has been the recipient of numerous awards and accolades including NATIONAL QUALITY EXCELLENCE AWARD, GEM OF INDIA AWARD, SARVEPALLI RADHAKRISHNAN AWARD, GURUPNISHAD SAMMAN, GURUVARYA SAMMAN, NATIONAL EDUCATION LEADERSHIP AWARD in the category of commitment to excellence in education, WORLD PEACE AWARD (to name a few). She has also been awarded for being among India's Top 50 Women Leaders in the Education Industry by the Academic Council of ULektz. She is associated with premiere educational organizations across India as well as globally in senior advisory capacity. As a highly prolific inspirational speaker, she is regularly invited to numerous national and international conferences, summits, conclaves and events to share her insights on the futuristic and transformative role of education. She is currently working as the Director of School of Education and Dean of Students' Affairs at Adamas University, Kolkata.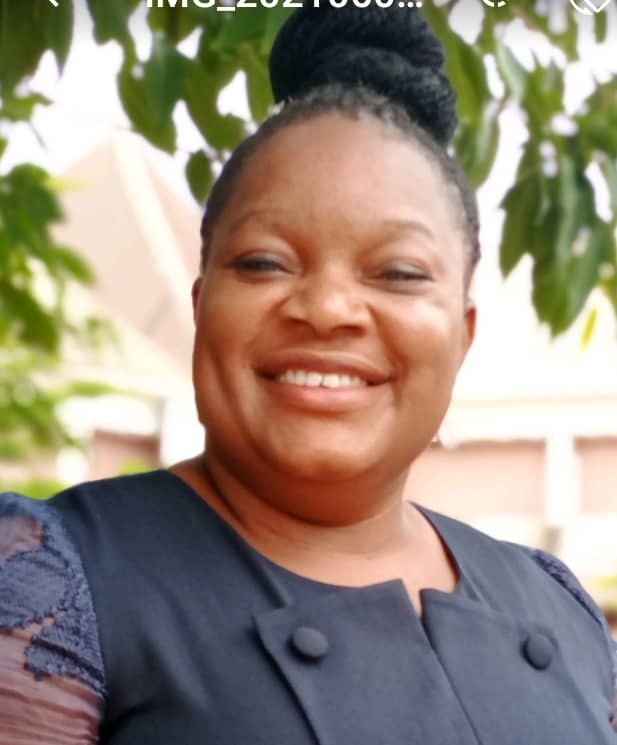 Amb. Blessing Obaniyi - Member, CEO/Founder at Blessing Obaniyi Foundation (B.O Foundation)
Amb. Blessing is the CEO/Founder of Blessing Obaniyi Foundation (B.O Foundation) She is also the founder/CEO of Covenant Footprints (a business firm) She is into humanitarian services and a lover of mankind. She is a youth and marriage counselor. Also, positive mind coach. She holds master's degree in Admin/Planning, also has a degree in Business Management. A certified Monitoring & Evaluation officer. She is a public speaker, a consultant, and a mental health advocate. She is also a prolific musician
Ann N.Chege – Member, Social worker and GYMHA Volunteer
Ann N.Chege is a social worker . She has studied social work and community development. Now pursuing a higher diploma is social work in an aim to specialize in social psychology and counseling. Having an interest in helping the vulnerable people in the community. 
She is a member of kibe mentorship programme in kenya . Working as a project officer and a member of Global youth and mental health awareness (GHYMA) IN AUSTRALIA. She is self-motivated person.
Madu Chisom – Member, GYMHA Assistant Head of Content Creators
Madu Chisom is a multiple award-winning Poet, Folktale Writer, Historian, Poetry Editor at (ngigareview.com) and lover of Justice. The ramshackle state of Nigerian rural primary and secondary schools persuaded him to establish an organisation named SAVE THE RURAL SCHOOL CHILDREN to raise awareness on the death-watched images of Nigerian schools in the rural areas. Chisom volunteers for Centre Peace for Advocacy and sustainable development (CEPASD). 
He is an associate member of the Commonwealth Youth Peace Ambassadors Network (CYPAN) where he works with the communication team. He is a member of Amnesty International as an online campaigner against injustices happening all over the world. He has been a literary facilitator for Ngiga Book Bookclub. He was a delegate of UNHCR at the Global Youth Engagement Model United Nations e-conference.