Dear Valued Readers,
It is our greatest pleasure that we welcome you to read our monthly newsletter. Our organization is delighted to give you great and quality information concerning Mental Health. Your Mental Health is our Priority!
Enjoy the read…
YOU MATTER by Edith Wanyonyi
Hey you there,
This piece here is for you. I don't know what makes you feel invisible. I may not understand what you have to fight every day to keep going… Maybe it's that childhood trauma, anxiety, depression, physical illness, failure, insecurities, doubt, shame or fear of the unknown.
Whatever it is that you are going through, I just want to let you know that you matter, you are enough, you are loved, you are incredible.
So, every day when you wake up let this be a reminder to help push through. Life is a journey with ups and downs. Nothing is permanent. Someday everything will make perfect sense but for now, keep going. You can make it!
THE SCIENCE OF STRESS AND MENTAL HEALTH MANAGEMENT IN TODAY'S WORLD
By Dr. David David
Stress is a normal reaction the body has when changes occur, resulting in physical, emotional, and intellectual responses. In most cases, stress increases heart rate and breathing, muscles tense, and short-term memory kicks in.
This response has evolved to keep us safe, as it prepares the body for 'fight or flight' when we sense danger. Research has also shown that thinking skills improve as stress increases. So in short bursts, stress can be a good thing. It can help us prepare for a sports match, job interview, or exam. Usually, after a stressful event, the body returns to its normal state.
Read More:  https://gymha.org/?page_id=126960
FINDING THE MINDSET TOOLS TO OVERCOME CHALLENGES
BROUGHT TO YOU BY
THE GLOBAL YOUTH MENTAL HEALTH AWARENESS IN COLLABORATION WITH WELLBEING HEALTH RETREATS
Hello Everybody,
The Global youth mental health awareness (GYMHA) Incorporated not-for-profit registered charity in collaboration with Wellbeing Health Retreats presents a 2-day summit About Finding the Mindset Tools to Overcome Challenges.
This FREE summit will help attendees Find the Mindset Tools to Overcome Challenges.
Date: Saturday April 23, & Sunday, 24, 2022
Read More: https://gymha.org/?page_id=103407
Executive Summary of Global Youth Mental Health Awareness Annual Awards & Music Extravaganza (GAAME) Event Held on the 18th of December 2021.
Guest Speakers/ Artists.
Anthony Neale- GYMHA Chairperson, Governance, High Performance Wellbeing Organizational Consultant, Wellbeing Health Retreats.
Rashi Goel- GAAME Chairperson, Co-founder at the Unicorn People, HR Consultant, and GYMHA Project Coordinator.
Amadi Vivian Akuyoma – GYMHA Deputy Chairperson.
 Prof. Jude Ediae- Founder/CEO at GYMHA
Mahmooda Khan- GAAME Moderator, GYMHA Ambassador, Chairperson at New Hope Foundation
Gloria Madu- GAAME Secretary, GYMHA Ambassador and Project Support Officer.
Amb. Adigun Temitayo- President/Co-Founder at Wheels of Hope Rising Foundation, Nigeria
Ms. Rida Aleem Khan- Miss South Asia Australia, and GYMHA Multicultural Ambassador
Richa Tripathi, India
Solidspenzy, Nigeria
Heaven's Dove, Nigeria
Dr Aman Bathla, Music Therapist, India
Nika Suwarsih, Australia
Dolan Khan, India
 Ambrose Robert Okune, Nigeria 
Event Summary:
Read More: https://gymha.org/?page_id=126962
VOLUNTEER OPPORTUNITY!
 Volunteers make GYMHA a real community and a thriving hub for connection and services. GYMHA is always in need of people who are willing to help and share their time, talents, and skills. We have different programs and activities where you can choose to help. If you don't have the time to do volunteer work but you are willing to help, we will be happy to accept any treasure you can share with GYMHA. If you have any ideas or projects in mind that you think will be very helpful to the community, you can also share them with us.
GYMHA's WEEKLY FACEBOOK GROUP LIVE TRAINING SHOW
 Be sure to join us weekly on Tuesdays for a very educative Facebook training show with our very own Victoria Mupinde who is an award-winning Mental Health Advocate, Author, Educator, and Global Youth Ambassador.
IS SUICIDE THE WAY OUT OF FRUSTRATION & DISAPPOINTMENT?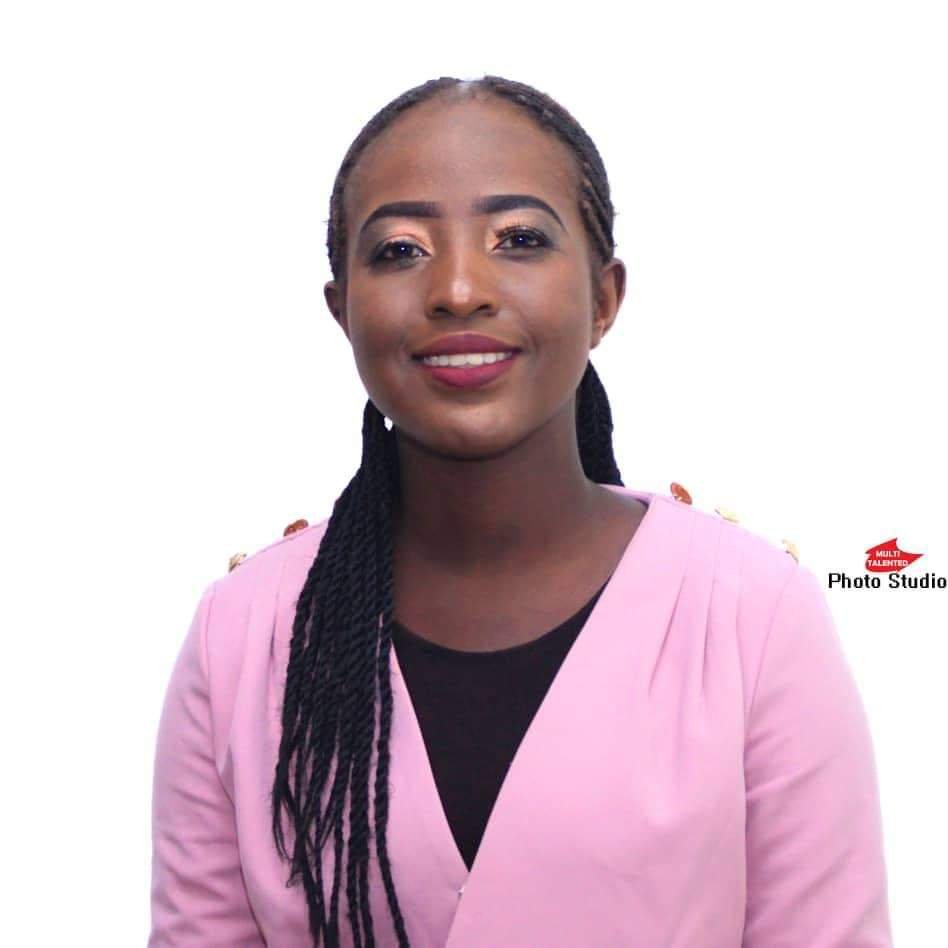 Every 40 seconds, at least one person dies by suicide globally. According to the World Health Organization, about 500,000 people die by suicide globally. The majority of the deaths by suicide are comprised of young people between ages 15 and 35.
Read More: https://gymha.org/?page_id=126964
EPILEPSY! A MIND DISORDER WITH MANY MISCONCEPTIONS
February 14th is World Epilepsy Day. Epilepsy is a brain disorder that has many misconceptions.  A misconception of epilepsy is that it is a curse and one can get it by sharing utensils with an epileptic patient. This is because of the little knowledge acquired on epilepsy. Little or no knowledge is known about epilepsy and its treatment options. Poor countries battle with this disorder due to few specialized personnel who can treat this kind of disorder.
Read More: https://gymha.org/?page_id=126966
FACEBOOK FOURTHNIGHTLY LIVE SHOW
The Global Youth Mental Health Awareness (GYMHA) Incorporated, Australia, presents another inspiring Facebook live show
Theme: Public stigma of mental health and addiction
Watch the recording here: https://youtu.be/TeRx1RPyrBo
Congratulations and thank you to all our amazing panelists –
KATINDA NDOLA – Australia Empowerment Queen (HOST)
GYMHA Special Board Advisor, THE FOUNDER OF confidenceandselfesteem.com AND THE AUTHOR OF "THE BIG COMEBACK" BOOK
Dr. Alka Mahajan
Academician, Psychotherapist, Toastmaster, Global Speaker, Moderator, Radio Host
Amb. Kibe Edwin Gitau
Certified Addictions Psychologist, Founding Director at Uhai Centre, GYMHA Ambassador
Dr.Divya Kaushik
Principal, Mata Rukmani Rai Arya Sen.Sec School, Psychotherapist, Teacher trainer, Trustee in Ideal World Education
GLOBAL NEWS AND IMPORTANT LINKS
 GYMHA Second Annual FREE Finding the mindset tools to overcome challenges summit 2022
https://docs.google.com/forms/d/1G3vMB7CXplSv7LyuD-Z53NzcCrb-1xCHZtB68xordq4/edit?usp=sharing
How to improve your sleep
https://ahbeard.com/sleep-advice/how-does-sleep-improve-our-mental-health?utm_source=sfmc&utm_medium=email&utm_campaign=20220322_BB_NWL_MAR_BBAL_Vb&utm_term=Sleep_
Lifeline's crisis text service goes 24/7 to help more Australians
https://www.health.gov.au/ministers/the-hon-greg-hunt-mp/media/lifelines-crisis-text-service-goes-247-to-help-more-australians
Tackling stigma with messages of hope as Covid-19 set to have a lasting impact on the mental health of youth
https://youthinsearch.org.au/endyouthsuicide
Board Opportunity: Leadership Victoria Chairperson
https://www.davidsonwp.com/job-application?jobID=87504004-5b4a-463a-bc30-730632b36ddd
Special thanks to our writers, editors, and all our amazing contributors.
We would love for you to connect with us:
Facebook: https://www.facebook.com/Global-Youth-Mental-Health-Awareness-GYMHA-318074815739705/
Instagram: https://instagram.com/gymha2020?igshid=24c0tna6rbte
Twitter: https://twitter.com/GGymha
Facebook Group: https://www.facebook.com/groups/globalyouth4real
Website:www.globalyouthmentalhealthawareness.org
YouTubechannel:https://www.youtube.com/channel/UCQwrExehjRgmYgQcMBkQWUw
For any enquiries, please inbox jude@gymha.org