Anthony Neale - GYMHA Chairperson, Governance
Anthony brings to the Board a passion for wellbeing, integrity and past board roles in various areas. He currently is CEO of Wellbeing Health Retreats since 2012 where he designs Wellbeing programs for organisations and individuals. Anthony has recently partnered with ZinZino. He also works part time for Pentana – a software company servicing the car industry as a developer consultant. Anthony also serves on the Virtues Project International Project for 5 years as the Governance Chair and his previous role was strategic advisor. In the past he has served as a Board member for the Project Mgt Institute Melbourne Chapter as Volunteer Director, and Virtues Companions Inc as secretary for 4 years. Anthony also brings 35 years experience in the corporate sector as a Project Manager and IT consultant.
Jasmina Siderovski - World Greatness Book Inductee, Chief Executive Officer, Editor-in-Chief, and Publisher eYs Magazine - Sydney, Australia
Jasmina Siderovski is the Founder and Chief Executive Officer of eYs Magazine Pty Ltd – the world's leading humanitarian editorial. She is the President of the eYs SDGs World Council. Jasmina founded eYs Magazine Pty Ltd as the helm for humanitarians, philanthropists, writers, and change-makers globally and to assist the homeless, children and women, and vulnerable communities. She is an advocate for world peace, conflict resolution, women's rights and empowerment, youth development, climate change, a philanthropist and humanitarian focusing on the sustainable development goals. Based in Sydney, Australia in the newly constructed Barangaroo International Towers, Jasmina plans to expand its offices internationally in New York, Rome, and London.
Prof. Peter A. Bheda - Special US Envoy & Board Advisor to the Global youth mental health awareness (GYMHA), Australia.
Prof. Peter A. Bheda, Principal at PB Global Advisory LLC, Chairman & CEO of Frontera Hotel Group, Adjunct Professor- BOSTON UNIVERSITY School of Hospitality Administration, Top 50 Global Key Influencers- 2020 eYs Magazine and Guest Lecturer at Universities in USA and around the world. Known as a fearless and dynamic leader with over forty years of experience in the global hospitality industry. He is revered in the highest stature by his team of associates and investors and is sought after by many hotel schools who are keen on bringing his leadership skills to the class during the pandemic and the impact of COVID19 to the hotel industry worldwide.
Cr Dr Joseph Masika - OAM Councillor for Woodlands Ward, South Australia, Former AFRICA UNION Regional Delegate for Australia and Asia
Dr Joseph Masika – OAM was born in Kilimanjaro Region in Tanzania, East Africa. He holds Doctor of Medicine (MD) Degree, Master of Public Health (The University of Adelaide), Post Graduate Certificate in Australian Migration Laws and Practice (Australian National University) and Post Graduate Certificate in Environmental Health from South Australian Centre for Public Health. Graduate of Global Health Diplomacy, The State University of New York. He was honoured the Honorary membership of Golden Key International Honour Society- Asia-Pacific in 2014 and bestowed  an Ambassador for Peace by Universal Peace Federation, A Global Network of Peacebuilders affiliated with United Nations in 2016. Dr Masika Received IIM-Africa Honorary Fellow of the Institute of Information Management in 2018; Medal of the Order of Australia honour in 2013. The Order of Australia (OAM) is an order of chivalry established on 14 February 1975 by Her Majesty Queen Elizabeth II, Queen of Australia and England to recognise Australian citizens and other persons for achievement or meritorious service.
Dr. Berhan Ahmed - CEO of Africause (previously known as African Australian Multicultural Employment and Youth Services)
Dr Ahmed – is motivated by five core principles – social justice, sustainability development, Aboriginal reconciliation, building stronger and dynamic communities and applying democracy in action. His current leadership role will explore new ways of engaging Africans in participation, decision and eliminate the culture of cover up and continued hostility and lack of co-operation among community members. The African communities will also engage with other communities to create harmony and good image of the Africans in Australia.
Carolina Modesto - GYMHA Deputy Chairperson
Born and raised in Brazil, Carolina witnessed firsthand the effects of multidimensional poverty and inequality in her own suburb. As a result, social injustice has never rested easy with her. Completing a master's degree in Development Studies from the University of Melbourne with an Endeavour Scholarship from the Australian Government opened up new horizons and provided her with analytical skills to be able to understand systemic issues, including poverty, health issues and educational disadvantage. After completing her master's degree, Carolina joined Teach For Australia (TFA), an educational not-for-profit part of a global movement called Teach For All, which is dedicated to addressing educational disadvantage. Carolina is motivated to work with the GYMHA team and support and enhance multi-country partnerships and initiatives in mental health.
Sandeep Nath - Summit Convener, Founder at RENEWALism, Inner Power, Energy & Mindfulness Coach
Sandeep Nath – is the founder of RENEWALism. An IIT-IIM alumnus, he founded and ran a successful strategy consulting company before heading to the Himalayas in search of the purpose of life and what drives our energetic consciousness. As a Coach, he has taken the sacred wisdom of our Inner Power to more than 46 cities spread over four continents. An international Reiki master, Business Qigong guide, Mindfulness coach, and Author of two books, Sandeep is an expert on Stress Management and applying ancient oriental wisdom to modern business challenges. He is actively involved with the Professional Speakers Association of India.
Eddie Micallef - Chairperson, Ethnic Communities Council of Victoria (ECCV)
 Eddie has a professional background in Occupational Health, and extensive experience in Community Health, where he supported policy and programs enabling culturally diverse communities to respond to drug and alcohol challenges. He is a former Director of Inner South Community (STAR) Health Service and William Angliss Institute. 
Eddie has, previously, served as Chairperson of the ECCV Board and is active on ECCV's Health Policy Committee. He has also been actively representing the ECCV on external organizations such as with Hepatitis Victoria. He served as a Member of the Victorian Parliament from March 1983 –September 1999 during which he held numerous portfolios covering Health, Industrial Relations, Work Cover & Multicultural Affairs.
Dr. Shauli Mukherjee - GYMHA Special Board Advisor, Director - School of Education & Dean - Students' Affairs at Adamas University, Former Founder Principal STEM World School at Adamas World School, India
With a purposeful career in the education space spanning over more than 20 years, Dr. Shauli Mukherjee has dedicated her life towards promotion of child-centric and activity-oriented education. A passionate educationist and a thought leader with a background of setting up and leading new age K- 12 schools, Dr. Mukherjee had been the Founder Principal of Adamas World School and STEM World School, the first STEM school in West Bengal. Under her inspiring leadership, STEM World School had been ranked and awarded as the 2nd best International Day School in West Bengal by Education World. She has been the recipient of numerous awards and accolades and is associated with premiere educational organizations across India as well as globally in senior advisory capacity.
KATINDA NDOLA - GYHMA Special Board Advisor, THE FOUNDER OF confidenceandselfesteem.co and THE AUTHOR OF "THE BIG COMEBACK" BOOK
Katinda Ndola is an Author, Speaker, Disruptor/Change maker, Personal Development Coach who inspires people around the world to increase their emotional vibration by providing the most inspiring tools, strategies and courses that brings more harmony, love, inner peace and happiness in people's lives. She helps you to feel good about yourself, follow your heart, create true freedom in your life and build your confidence and self- esteem muscle. Among the many hats she wears, she is the author of "The Big Comeback" serial entrepreneur. She is a Latrobe, Victoria and Monash university graduate where she studied political science, Business information systems and Certificate IV in training and assessment. Lives in Melbourne, Victoria, Australia, From Nairobi, Kenya.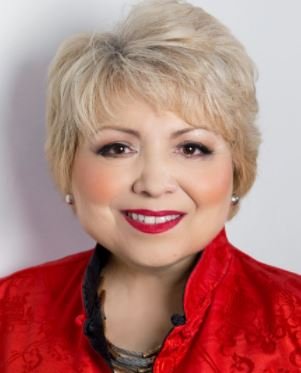 Dr. Irena Yashin-Shaw PhD - Visiting Global Professor at The Ohio State University, Founder Global Intrapreneurs Institute, Editor-in-Chief Intrapreneur Magazine
Dr. Irena Yashin-Shaw is an educator, academic, author, speaker and entrepreneur who has dedicated her working life to the liberation of human potential. With numerous publications to her name, her most recent books are INTRAPRENEUR: How leaders ignite innovation, break bureaucracy, and catalyze change and Leading in the Innovation Age: Unleash knowledge, talent, and experience to create an innovative workplace. With a PhD in creative problem-solving and a Masters in Adult Education, Dr. Irena Yashin-Shaw brings a combination of deep, academic knowledge, real-world entrepreneurial experience, and skilled education practice to her work – which is to liberate and harness underutilized talent within workplaces. Since leaving academia to start her own business, she has been designing and delivering leadership, creativity and intrapreneurialism programs for organizations, businesses, and government agencies in Australia and around the world.
Mahmooda Khan - Forum Moderator: Chairperson at New Hope Foundation - Zimbabwe
Mahmooda serve on the board of New Hope Foundation Global Network International General Committee. She is a marketer with a passion for making a positive impact through mentorship and support. She has worked with youth, refugees, children, the elderly and the homeless. She anticipates helping vulnerable women and youth to realise their full potential. To this end she believes education and support structures are key.  "I see a bright future for my people, my home and my country in all sectors and am working towards implementing and achieving the SDG's. This is the roadmap to a better world". As a Global Changer, "I invite you to change your world with me".
Prof. Jude Ediae – Summit Chairperson Founder and Chief Executive Officer at Global Youth Mental Health Awareness (GYMHA) Inc., Certified Mental Health Practitioner, Humanitarian, Award-winning Entrepreneur, Leadership Expert, and International Speaker.
Jude is the Founder and Chief Executive Officer at Global Youth Mental Health Awareness (GYMHA) Inc., as well as a Certified Mental Health Practitioner, Award-winning Entrepreneur, Leadership Expert, and International Speaker. Jude has more than 28 years' experience in leadership and over 10 years' in mental health, hosting and participating in global youth mental health events in Australia, Nigeria, Ghana, Uganda and Zimbabwe. He specialises in delivering global mental health events, telephone and online counselling, seminars, and workshops to organisations and communities focused on building compassionate global communities and workplaces, with a particular focus on youth support services. Jude's focus is on understanding the impacts of youth mental health and wellbeing, gender balance, drugs and alcohol issues in their staff, members and communities as well as providing linkages to appropriate support.
Commissioner Niharika Hiremath - National Youth Mental Health Advocate l Graduate Psych Student l Commissioner at the NMHC l CALD Youth Peer Support Worker
Ms Niharika Hiremath is an Indian-Australian woman with a lived experience of clinical depression and anxiety and has herself been through the mental health care system in Australia. Her recovery led her to find her passion; working to understand and reduce stigma, especially in ethnically diverse communities. She has seen the impact that quality mental health support can have firsthand and is committed to improving wellbeing outcomes for all Australians alike. Currently studying a Master of Social Work, she is a graduate in Biomedical Sciences, Commerce and Psychology allowing her to bring a broad range of perspectives. She has held various roles as a youth mental health representative, including on the headspace's Youth National Reference Group (HYNRG) and as a CALD Peer Support Worker. She currently holds roles with the Youth Participation team at headspace's National Office, as an Advocate with the Australian Youth Advocates for Mental Health (AYAMH) program and is a Mental Health Commissioner with the National Mental Health Commission.
Dr. Mahima Bakshi - Summit Masterclass Moderator, Founder and Owner at Birthing Naturally Queen, Woman Activist, Author -Birthing Naturally, Woman and Child Wellness Expert, Model, Actor, and GYMHA Ambassador
Dr. Mahima has been working in the field of woman and child wellness. She has actively been promoting awareness on maternal child health through social media platforms. She authored the book – Birthing Naturally to encourage women to feel empowered to prepare for natural birthing as rate of Caesarean sections was going up. She has also been advocating for public breastfeeding in India. She's founder owner of Birthing Naturally Queen an online pageant for pregnant and new moms to promote awareness on maternal mental health. After doing season 1 as an Indian Chapter, she's now doing season 2 as African Chapter. As a woman Activist she has featured on many TV shows on news channels in India. She has also pursued her passion for Fashion Modelling and has also done many ramps shows in Dubai. She represented India at the World Fashion Festival Awards in UAE and has also been winner of SHE Award Dubai 2020. She has featured on magazine covers, radio channels and top newspapers in India. She is also the Youth Ambassador from India for the International Youth Society and has been actively promoting awareness on COVID impact on youth and children in the society. She's a pet lover, promotes healthy lifestyle in pregnancy and helps women to transition through various life stages be focusing on their well-being. She's publishing her second book soon which is on postpartum wellness and equal parenting. She believes in empowering women and does online shows to promote women empowerment as she believes that women supporting women can be the strongest tool to bring a change in the society.
Dr Beatrice Dupwa - Midwife, Ministry of Health Zimbabwe and Child Care, Zimbabwe, National HIV Testing Services training officer
Dr. Beatrice is a Health, Education, and Counselling Specialist (Health promotion, Registered General Nurse and Midwife). Currently working with the Ministry of Health and Child Care (Zimbabwe) as the National HIV testing and counselling Services training officer. Works with counsellors and psychosocial support providers to ensure linkages of HIV and mental health for adults, key populations, youths, adolescents, children and their families at health facility and community levels.
MS. SUCHI ~ Laughter Coach, Singapore
MS. SUCHI empowers people by speaking at Seminars, Workshops and Conferences. Delivering talks allows her to create awareness about Stress Management, Emotional mastery, Confidence Building and Empowerment. Face to Face Presentations & talks on 'Stress/Energy Management' keep her motivated to uplift spirits of others. Her vision is to travel globally as the Laughter Therapist to guide people to learn 'How to reprogram their brain for better Mental health, Success and Happiness'. Mingling with people with diverse backgrounds & performing roles which involve Facilitating, Training, Monitoring, Guiding and Mentoring inspire her.
Amadi Vivian Akuyoma - GYMHA Board of Director
Vivian is passionate about rediscovering and restoring and beauty of human beings. She is a member and a volunteer of Nigeria red cross society, she went to educate herself more under first aid training, 2006-2008 she was giving award as a good first aider in Enugu state Nigeria. And a religious and Economics graduated from Alvan Ikoku federal college of education Owerri (Afflicted to UNN) currently join global youth movement against gender bases violence. She is an activist against (GBV) rape and domestic violence as a member and volunteer. As a result of her humbleness, she was awarded a certificate of honor for distinguished and bright efforts to spread the thought message, culture of love, tolerance, peace, brotherhood and Noble human value, among all component of society without distinction separation. Currently, she became an International Board member and volunteer Director at Global youth mental health awareness (GYMHA) Inc., Australia.
Kunle Pelemo - Global Goodwill Ambassador, Global Mental Health Strategist, Founder at Live And Not Die, CEO at Kuntrol HQ Int'l Ltd
Kunle Pelemo also known as K.P is a multi-talented nation- building and knowledge business strategist. He is the CEO of Kuntrol HQ Int'l Ltd. He is an advocate of mental health and suicide prevention in Nigeria and Africa at Large. Having worked in the oil and gas downstream sector of his country for close to a decade, he deemed it fit to quit the sector in order to champion his mental health and suicide prevention cause called Live And Not Die (LAND). Over the years, he has undergone series of courses in reputable institutions such as University of Glasgow, Philanthropy University and Mental Health Academy for the purpose of certification and knowledge acquisition in respect of his advocacy.
Dr. Igweshi Augustine - Executive Director/President At CEPASDAfrica, African Continent coordinator FRG
Dr. Igweshi Augustine is a pragmatic and dynamic youth richly endowered with unprecedented leadership acumen, a social entrepreneur and development worker with over 5 years' experience in non-profit sector. He has organized and hosted several programs centered on peace building and youth development across Africa. These has broadened his perceptive on the multi-faceted problems facing Africa youths in the area of peace, conflict, violent extremism, leadership, youth empowerment, entrepreneurship, human rights and peace and security. he is currently working to ensure the implementation of UNSCR2250 (Youth4Peace) in Africa. In 2019 he hosted the Nigeria Youth Summit, which brought together Nigeria youths and stakeholders from different part of the country to proffer solutions to the challenges facing the education system, peace, and security architecture in Nigeria.
Lisa A. Jones - Global Goodwill Ambassadors Foundation President & COO | Resume, Academic CV and LinkedIn Profile Writer
Lisa Jones is dedicated to helping a diverse range of job seekers by writing high-quality documents including resumes, CVs, LinkedIn profiles, and various employment materials needed for a competitive job search. Demonstrated success in creating search engine–optimized SEO, keyword-rich, targeted resumes that are ATS-friendly and make jobseekers "findable" and "attractable" to hiring managers and recruiters. She is the Founder of Resume and Academic CV Writer offering Specialized Resume Services and Executive President and COO, Global Goodwill Ambassadors (GGA), an organization with a mission of uniting humanitarians, worldwide, where she is dedicated to steering the organization's mission and setting the direction for future goals.
Mr. Adigun Temitayo - President/Co-Founder at Wheels of Hope Rising Foundation, Nigeria Chairperson and Vice President of Africa Project Management and Development at the Global Goodwill Ambassadors Foundation – United States
The Wheels of Hope Rising Foundation is an organization committed to giving hope to the hopeless and underprivileged including people living with disabilities. Adigun is also, the Vice President of Africa Project Management and Development at the Global Goodwill Ambassadors Foundation. Alumina of Prestigious Lagos Business School, Pan Atlantic University. He's a Socioeconomic and Community Development Advocate. He was named Best Upcoming and Peace Maker by 14 Nobel Peace Laureate of Peace Jam USA.
Chipo Juru - Paediatric Speech Pathologist, Victorian Multicultural Commission's Regional Advisory Council Member
Chipo has more than 15 years' experience in the Health sector driven by her passion for the mental health and wellbeing of women and children. Ardent about advocacy and empowerment of women and children, in her previous role she worked in leadership in the family violence sector. She has extensive experience working as a Paediatric Speech Pathologist and in Early Intervention in both Australia and Zimbabwe. In New Zealand and Zimbabwe, she worked with adults presenting with progressive neurodegenerative diseases. Chipo holds a B.Sc. Speech Language Pathology and has undertaken training in Project Management and Leadership in the community health sector. She sat on the Victorian Multicultural Commission's Regional Advisory Council for the Eastern Metropolitan Region in Melbourne. Currently, she is volunteering as a trainer for caregivers and supporting high school students in a writing club in Johannesburg while she is working to publish her poetry.
Edith Wanyonyi - Counseling Psychologist and Community Development Practitioner
Edith Wanyonyi is a Kenyan youth. A passionate humanitarian and mental health advocate. She is a Counseling Psychologist registered by the Kenya Counseling and Psychological Association and a Community Development Worker.
She is a Global Goodwill Ambassador and Advocacy manager for Global Youth Mental Health Awareness, Australia (GYMHA) as well as the Ambassador.
She advocates for mental health awareness in her community as well as on her social media platforms.
She has experience working as a Social Worker and Counseling Psychologist with diverse groups in the community which includes ;children, refugees, youth and less privileged families in the informal settlements of Nairobi Kenya.
Apart from her passion and enthusiasm she has a solid educational background in Community Development and Counseling Psychology which influences her work.
She believes in human dignity, social justice, inclusion and mental health for everyone!
Dr Elizabeth Njani - Mental Health Specialist, Research Director and Trainer at GYMHA
Dr Elizabeth holds PhD in clinical Psychology, MA in Counseling Psychology, and a Bachelor of Psychology (counseling). She specialized in Drug addiction management. I am a researcher and a global master trainer in drug addiction field. I have a vast experience in psychotherapy in different areas. She also lectures in universities as an adjunct lecturer and serves at the Director SAFECARE HAVEN rehabilitation center where she takes care of patients/clients with drug addiction and other mental health issues.
Bobby Dsouza - Renowned keynote speaker, Author, Leadership speaker, Motivational speaker, Sales speaker, Drums and human percussionists
Bobby Dsouza is Known for an inspiring Authentic message & highly engaging audience conversations. Bobby Dsouza is the author of Fallen to Rise -his true story of Resilience & grit during troublesome catastrophes! He is a renowned speaker who has inspired 30,000 people face to face across geographies and 140 organization with his Keynote's delivery on Motivation, Mindset and Leadership using the power of words & and Music., he has empowered 7000 young minds across geographies. Numerous clients have mentioned that "we couldn't have found a better way to engage and inspire our team". He has empowered 200000 people online & with his 20 years of industry experience, he adds value to live events, YouTube videos & podcast! He has been published in Medium, Bright Talk, Youth ki Awaaz & Teach a CEO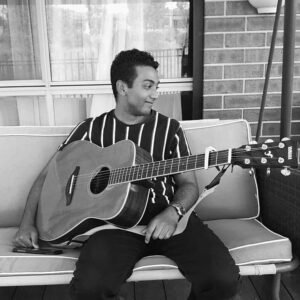 Rance Lazarus - Guitarist/Singer-Songwriter, Odyssey musical band
Melbourne based Guitarist/Singer-Songwriter Rance Lazarus brings a sense of uniqueness to the music scene with his fusion of various genres with elements of folk, soft rock, soul, and pop. A few sources of his inspiration include artists such as John Mayer, George Benson and Coldplay who have brought a new flavor to Rance's musical journey.
Dr. Sathiya (Sam) Ramakrishnan - Coach & Consultant - SMB HEALTH
Dr. Sam is the Founder of SMB HEALTH. He holds a PhD in Health & Biosciences from The University of Queensland, Australia. He worked as Neuroscientist at Harvard Medical School, USA. He currently offers consulting and training in the areas of growth mindset, emotional intelligence, peak performance, personal development, health & wellness, and mindfulness for executives, business owners, and organizations. He is a keynote speaker and a published author. Together with his coaching and research work, Sathiya is passionate about community health and community development. Sathiya received awards for his philanthropy work from Universal Peace Federation and Global Goodwill Ambassadors.
Lauretta Chikondi Chithope - Mwale Toastmaster, Certified pan African game changer, public speaker and GYMHA Ambassador.
Lauretta is an Accountant intern with the Accountant General department under the Ministry of Finance, Malawi. She is a toastmaster's international member, a certified pan African game changer, a member of the leader impact group, a tutor with the travel for change adventures, a corporate affairs committee member for fraud fighters network, a co-founder of MAC event planners, a tumaini festival and global youth mental health awareness Ambassador. She is a youth servant leader passionate about personal brand development, mental health, empowerment and networking. Furthermore, she is a motivational and public speaker, a full powerhouse!
Amit Sarawagi CEO -Trueledger, Licensed Practitioner & Coach at ICQ Global (UK), Board Member at International Chambers of Commerce, HBR Advisory Council, Top 50 Global Key Influencers by eYs Magazine (UN)
Co-founder & CEO of Trueledger (www.sahibahi.com), India. He has served the largest clients in Indian startup eco-system and the value addition through its advisory services has been more than Rs. 500 Million. Co-founder at AMOOLAYA Transformation Foundation, India.- A very innovative education "not for profit" which is working for education and development of leadership and entrepreneurial qualities in people across globe. Regional Director Asia with World Youth Summit NPC, South Africa. Board Member at Georgia Asia Africa Chamber of Commerce, Georgia, Europe. Global Ambassador at Commonwealth Entrepreneurs Club, UK. Country Director India at Leaders Without Borders Dev Centre, Canada. Supported various govt and non-govt organizations whether Indian or Global like The Barack Obama Foundation, Junior Achievement, PwC India Foundation, Narayan Sewa Sansthan, PM NRF, PM CARES and many more.
Ameh Zion Abba - Mental Health Activist, Founder/President at The Mandate Health Empowerment Initiative
Zion's passion for humanity span across Mental Health and Psychosocial Support, Drugs & Substance Misuse. Alumnus of West-Africa Mental Health Leadership/Advocacy Program 2017. A lead advocate on the Mental health reform bill in Nigeria and the Project Director on EU funded Drugs Prevention Treatment and Care Program & a member National Protection Sector Working Group UNHCR Nigeria. Director of Programs on Speak Your Mind Nigeria Campaign. Founder and President of the Mandate Health Empowerment Initiative, also the Convener of the day Africa Mental Health Reforms Campaign with 12 Countries represented and over 50 members and a Toastmaster's Public speaker!
Pramod Kumar Rajput - Sr. Vice President & Vertical Head at Cadila Pharmaceuticals Limited
Pramod Kumar Rajput is a seasoned corporate professional with a rich experience of over 39 years in pharmaceutical & Healthcare sales & marketing while working as Sr. Vice President & Vertical Head in Cadila Pharmaceuticals Limited an Indian Leading Pharmaceutical Company. In entire Cadila he has been recognized and awarded as Champion of Champions for the year 2019 and again 2020 as well due to his Vertical's splendid performance. He is known as 'The Rajput of Cadila' within the healthcare fraternity. He is a thought leader, active panel list, speaker on numerous forums, events, industry meets and seminars. He is on a mission to lead by example and to create a healthier future and create future health leaders. He is a mentor, change-maker, key-note speaker & motivational speaker with his talks in various institutions – mentoring both young and seasoned minds.
Rania Lanpou - Global Educator, STEM Instructor, Greek Astronomy and Space Company (Annex Salamis), Greek Ministry of Education & Religious Affairs
Rania Lampou is a Global Educator, a multi-award-winning STEM instructor, an ICT teacher trainer and a neuroeducation researcher in Greece. She has been awarded many national and international prizes (so far 74) and she is a "Global Teacher Award 2020" (AKS Awards) winner and a "Global Teacher Prize finalist 2019" (Varkey Foundation). Recently she has been selected as "Global Icon 2020" featured in "Passion Vista" Magazine, among the top 10 women entrepreneurs featured in "Fortune India" website and among the 100 most successful women in business featured in an Amazon book. She promotes STEM vision by introducing STEM in astronomy and physics projects and combines STEM with Language Teaching. She is the founder and international coordinator of five innovative international projects that focus on the United Nations' Sustainable Development Goals described in the 2030 Agenda. She is also an author of scientific books for kids.
DeepShikha Tripathi - Counselling Psychologist and GYMHA Training Manager
Deepshikha is a die heart passionate about helping people through spreading awareness about significance of emotional, mental as well overall Psychological Wellbeing. Love to infuse happiness and sense of purpose in lives through compassion and enable people to live their life to the fullest. Some of her experiences include Life-Coach, Soft Skills Trainer, International Speaker, Active Humanitarian, Law of Attraction Practitioner, EFT and TFT Practitioner, CEO / Founder at Prayas, Project Director at Poornpeetham, Counselor at Thrive Global platform, A member of American Psychological Association (APA), and NLP MASTER Practitioner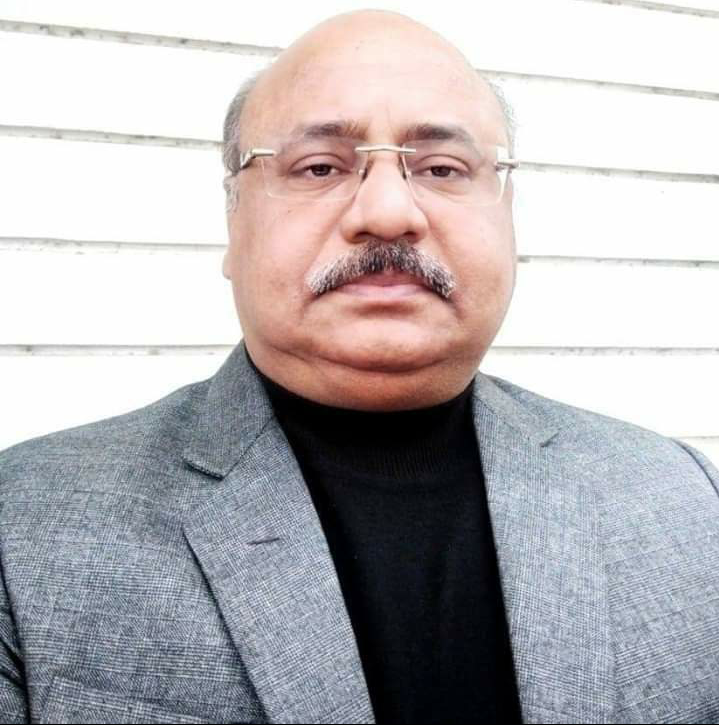 Prof (Dr.) Raj Kumar Singh - Dean (R&D) & HOD (Department of Commerce), Chairperson, Centre For Entrepreneurship, Innovation & Skill Development School of Management Sciences, Varanasi, India
Prof (Dr.) Raj Kumar Singh has 30 years of academic and industrial experience. Before joining academics he has served the corporate world for over 20 Years as a management professional in the field of Consumer Durables, FMCG and Pharmaceuticals Sector in the various Leadership Roles like CEO and Group General Manager in different National & Multinational Companies. Presently he is serving in the School of Management Sciences (SMS), Varanasi, and also as a Chairperson of Centre For Entrepreneurship, Innovation and Skill Development (CEISD) , Chairperson of Centre For Advance Research & Development (CARD) , Chairperson – Board of Studies , Coordinator of Consultancy & MDP Cell , Coordinator of International Accreditations and Relations  Cell,  Coordinator of AACSB International Accreditation Team, Senior Member of IQAC , NAAC & NBA  Team of SMS, Varanasi. PhD Examiner of various reputed Universities like Mohanlal Sukhadia University (Udaipur) , Sarvepalli Radhakrishnan University (Bhopal).
Dr. Rossana Dragani - Founder at Forgive and Thrive Podcast
Rossana comes across as your typical successful lady, happy-go girl, who achieved most goals and targets she set herself for. She holds a master's in physics, and a PhD in Meteorology, and has worked as scientist for 18 years, including 15 years in a world leading organization. All was good in her life until one day the unimaginable happened. She reached a burn-out. Since then, she has tried to learn more and more about mental health issues, and how they can affect people's lives. She is dedicated to sharing her experience, and how she overcame it to help others who are either already facing similar issues or show early signs of burn-out, as well as to fighting the stigma associated with mental health issues.  Rossana believes that overcoming traumas and mental health issues does not simply mean surviving them but thriving from them. She is now producing a podcast, called "Forgive and Thrive".  Most episodes of her podcast start from real-life experiences based either on her own personal journey or on that of brave men and women who found the courage to become the heroes of their own story by turning whatever mess they were in into a powerful message. Other episodes are conversations with experts on specific topics relevant to mental health.
Seetha Sagaran - Personal Development Trainer, Lifestyle Consultant, Motivational Speaker, Author, Mentor
Seetha Sagaran is a Personal Development Trainer, Lifestyle Consultant and Motivational Speaker with a background in English, Psychology, Counselling (including Crisis & Trauma Counselling, (U.K), Hypnotherapy, Metaphor Therapy and Teaching Children with Special Needs (U.K). She is also a Licensed Practitioner of Neuro-linguistic Programming (N.L.P) from The Society of Neuro-Linguistic Programming (U.S.A). A member of Toastmasters International (U.S.A) for the last 16 years, she is also a Distinguished Toastmaster (D.T.M.). Seetha is a co-author of the motivational book "Your Dose of Motivation". Published in 2020, in the book, she has shared some of the lessons from her life and attempted to simplify the concept of self-motivation. She is also a co-author of the motivational book "Women Who Inspire", published in 2021, in which she has elaborated on the importance of mentors in life and the positive impact that mentors can make in our lives
Saviour Effiong - Clinical Psychologist and GYMHA Ambassador
Currently, he is a psychotherapist at Mobile Manna Foundation, and also a volunteer psychologist at Global Youth Mental Health Awareness, Australia, where he offers free tele-counselling to people both Nationally and Internationally. He served as child psychologist at El Olam Rehabilitation Center during his National Youth Service Year. In furtherance,  he is the content and community manager at ZeroToOne Foundation, Nigeria. On top of his educational background and experiences, he is a fellow of Africa Future Work Industry Leaders fellowship, Fellow of Jelas' Development Initiative-Leadership Exchange Programme, and a fellow of ZeroToOne High impact Leaders Fellowship. He is an alumni of Commonwealth100 Leadership Training program. He is currently one of the participants at West African Institute of Public Health – Virtual Internship Program, 2021.
Karen Chaston - Co-founder of the Chaston Centre
Karen Chaston is the co-founder of the Chaston Centre, a place for meaningful living. As a former CFO of a publicly listed company and senior manager for 25+ years, she understands profits. As a Beyond Loss Expert, she understands people and how crippling and life changing loss can be. The Chaston Centre's many programs have two focuses; Firstly, assisting individuals to create their better everyday life after any kind of loss; and secondly, assisting businesses to ensure that their People, Productivity and Profits are thriving.
Ngosa Bwalya - GYMHA Ambassador
I am a member of the Global Youth Mental Health Awareness and I am passionate about social change and development especially when it comes to SDG 4, SDG 7 and SDG 13; Education, Clean and affordable energy access and Climate change action. This is one of the major reasons behind my academic choices. I am also a video creator and musician. I run a YouTube channel called Ngosa Music where I use some of my songs to speak to issues that affect our communities like mental health and overall to inspire a spirit of love and unity. I also use use my platforms on Facebook and YouTube to engage youths on various topics that affect them. I intend to use my voice, however small, to speak up and spark conversation on issues that matter the most because I realise there are minds and hearts I can reach in my sphere of influence.
Victor Perton - Chief Optimism Officer, The Centre for Optimism
Victor Perton is the Chief Optimism Officer of The Centre for Optimism. The offspring of stateless refugees from the Baltics, Victor's early working years were spent in the law, politics and public policy culminating in 18 years in Parliament. After politics, Victor worked as Commissioner to the Americas working across North and South America on Foreign Direct Investment and Export Promotion.  This was followed by service as Senior Advisor to the G20 Presidency. Returning to Melbourne, Victor was surprised by the negativity around Australian leadership and increasing levels of anxiety and depression on the Australian community.  This led to the founding of The Australian Leadership Project and, after a Eureka moment, the founding of its offspring The Centre for Optimism.
Gayathri Sankaran - Yoga Therapist/Varma Therapist/Naturopath/Sukam Natural Therapy
I am Gayathri Sankaran, an International Institute of Complementary Therapists Association Accredited Trauma-informed trained Yoga Therapist/Varma Therapist/Naturopath.  I have completed a Master of Science in Applied Microbiology, Master of Science in Yoga and Naturopathy, Post Graduate Diploma in Varma and Thokkanam Sciences. I am the Founder/Director of Sukam Natural Therapy through which I help clients manage physical, mental, and emotional health through integrated natural therapy techniques. I also do public speaking and presentations to create awareness among communities about health and how they can achieve it through natural therapy.
Mr. Kibe Edwin Gitau - Certified Addictions Psychologist, Founding Director at Uhai Centre, GYMHA Ambassador
Edwin is a Certified Addictions Psychologist in Kenya. A consultant on alcohol, drugs and substance abuse prevention, treatment, and rehabilitation of persons with substance use disorders. Edwin is a recovering alcoholic (11 years sobriety and recovery). He holds M.A in Project Planning and Management – Nairobi University; B.com Accounts – University of Madras India. Edwin is the founding director Uhai Centre – Kenya, Associate Faculty Mt. Kenya University; a humanitarian and Country Director Global Goodwill Ambassadors (GGA Kenya). Edwin is a Member International Society of Substance Use Professionals (ISSUP), World Federation Against Drugs (WFAD), Addiction Prevention, Rehabilitation Association of Kenya (APRAK). Edwin offers counselling services and training in the community on matters pertaining mental health, alcoholism, drug abuse, relationship with HIV AIDS and other antisocial behaviors affecting the community.
Mireille Toulekima - Award-Winning Entrepreneur, Petroleum Engineering/Energy/STEM Business Development, International Speaker
An Award-winning global entrepreneur, Global Energy and STEM consultant, Women and youth empowerment advocate and champion, international speaker, published author, online talk show host and Humanitarian who gained her experience working for more than 25 years in Africa, Europe, Asia and Australia in a range of technical and leadership roles. She has published three books of which "Stepping into your greatness: Twelve Rules for Building an outstanding life" in 2016. Building on the later book, Mireille started the Greatness Engineering Movement and developed the Authentic Leadership Method called D.A.R.E (Decide Act Review Expand) which is now in its global roll out phase. She is the executive producer and host of the global talk show The Greatness Engineering hour and the editor in chief of The Greatness Engineering Magazine.
Solomon Correa - Founder at Supportive Activist's Foundation
An entrepreneur, addiction professional, Manager, Coordinator, Activists, Advocate, youth leaders, martial artists, and humanitarian and the Founder of Supportive Activist's Foundation – International Voluntary Mental Health Organization, Coordinator of Stichting W.W. Toegankelijk, I am interest in serving and building people, putting a smile on the hopeless people and creating meaningful development. With these give me a meaning to live life. My motto is serving humanity.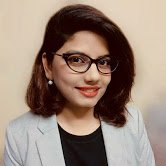 Dr. Tahara Khanum. S. - Associate Prof & Head of The Department Post Graduate English at Al-Ameen College of Arts, Science and Commerce
TAHARA is working as an Associate Professor & Head, Department of Post- Graduate English at AL-Ameen Arts, Science & Commerce College in Bangalore, Karnataka, India. She has 14 years of work experience. She completed her Ph.D in English Language Teaching- November 2018 from Mother Teresa Women's University, Kodaikanal, Tamil Nadu, India. She is serving as a National Joint Secretary at National Child and Woman Development Council. She is a versatile personality possessing multiple qualities such as a Researcher, Social activist, Public Speaker, Counselor, Soft Skills Trainer, Writer, Reviewer, Blogger, Poet, Editor, Editorial Board Member in International peer-reviewed, online, open access, and multidisciplinary journals. Resource Person at International and National level. Country Director India & Advisory Board at national and international organizations. She served as a Ph.D Examiner and Adjudicator panel, thesis Evaluator at various universities in India. She has conducted multiple Workshops & Seminars & Vocational Programs. She has participated in many National and International Seminars, Webinars and Training Programmes. She has published many research articles. She has delivered lectures on academics and other various topics. She is a recipient of multiple awards and accolades and has been a Jury Member in International and National Contests.
She is a recipient of two Honorary Doctorates. For advancing the joint centralized higher management, for Peace Ambassadors. And also, an Honorary Doctorate in Humanity & Peace in recognition of the generous support to the peace in the globe. To add more glory to her achievements the Arab Translators Association (ArTA)on May 8, 2021 recognized Dr. Tahara's outstanding achievements and her efforts as pride in honoring one among 128 Arab and foreign outstanding figures.
Dr. Rishikesh Kumar - Assistant Professor at S B Patil Institute of Management
Mr. Rishikesh Kumar is an Assistant Professor, Currently working with PCET's S.B.Patil Institute of Management, Pune at Savitribai Phule Pune University (SPPU), Pune, Maharashtra. He is Pursuing Ph.D from Savitribai Phule Pune University (SPPU), Pune, Maharashtra. He has an experience of over 13 years in teaching and Industry. He has authored Services Marketing book for MBA Marketing Students at Savitribai Phule Pune University (SPPU), Pune Published by Thakur Publications. He is an Author, Motivational Speaker, Career Counselor and Facilitator. He has received "Best All- Rounder Faculty" awards in the year 2011,2012 & 2013 at Alard Institute of Management Sciences, Pune. He has received "Best HOD" award in the year 2015 at Alard Institute of Management Sciences, Pune. He has published more than 20 research papers and attended many conferences at various Institutes. He has delivered many sessions on personality development, entrepreneurship development & career guidance for graduates & post graduates students like BBA, B.Com , BCA, M.Com & MBA. He has conducted many workshops for the corporates & students on various topics such as Importance of Networking, Team Building, Marketing Segmentation, Targeting and Positioning, How To Brand Yourself, Positioning Yourself For The Corporate World, Future, Scope and Realities of Business Management Education, Effective B2B Sales & Marketing, Product Development, Marketing Strategy & Branding, How to Stay Afloat While Your Ship Is Sinking, Importance of Soft Skills & many more. He is Certified Neuro Linguistic Programming (NLP) Practitioner.
Laura McAndrew - Chair of Fundraising at Disability Achievement Center Florida, US
As the current Chair of Fundraising for the Disability Achievement Center in Largo, Florida, in the US- Laura McAndrew is responsible for leading efforts to educate as well as build and maintain relationships across a diverse population of donors and clients. As an active Global Goodwill Ambassador (GGA) she advocates for inclusiveness, collaborating with her humanitarian peers both virtually and in-person when possible. Recently she assisted multiple emerging global leaders by co-teaching cohorts of individuals through the free-access-to-all, "Global Change Leaders" program. Additionally, Laura works very closely with Vumbula Uganda Youth Home, an orphanage in Africa along with their global sister organization World Youth Horizons. Finally, Laura is a "My Body is My Body" program Ambassador and has brought the program to Uganda, educating 50 children how to empower themselves and protect their bodies. Empowering youth is something Laura is very passionate about, and a subject that she advocates for regularly.
Dr. Martin Plowman - Project Lead, Culturally Safe Practice at Ethnic Communities' Council of Victoria (ECCV)
Martin Plowman is the Practice Lead, Cultural Safety, and Inclusion at the Ethnic Communities' Council of Victoria. He has worked in the diversity and public health sectors for the past decade, focusing on cultural safety, mental health, and workforce mutuality. Recently he co-authored a multicultural mental health framework recommendations paper in collaboration with Victorian Transcultural Mental Health. He also has extensive experience working alongside First Nations colleagues in Aboriginal community health. Born in Melbourne from an Anglo-Italian family, Martin has bachelor's degrees in arts and Science and holds a PhD in Cultural Studies from the University of Melbourne.
David Smile - Afro-Latin Dance Instructor, Australia
With French and African heritage, and coming from a family of musicians, David has always lived in the world of dance. From an early age he took part in many dancing competitions at festivals, and when he discovered salsa it was love at first sight. After many years of training with well-known dance instructors, David decided to become a teacher himself in order to share his passion for dance with others. In addition to his 12 years' experience as a Afro Latin dance teacher in his native France, David has also taught internationally, in locations such as Croatia and Qatar. He has now settled in Melbourne, and he teaches Cuban salsa and Afro style dance classes.
Tianna Jones (Cali Fae) - An author, singer, and mentor
Owner of Caligirlbooksllc . Founder of All Lives Do Exist and Women's Lives Do Exist. Part of Global Law thinkers society organization. Received a certificate of commitment from the WHO. To help find a way to cooperate with finding an end to Covid-19 . Author of " Cali Girl how did you make it in the Treacherous Streets of Detroit" coming soon 🔜 
Dr.Neepa Choksi - Purpose Coach | Narrative Practitioner | Volunteer| Mentor|Access Bars Practitioner | Co-Founder Nourish to Cherish
Work Profile Certified Licensed Purpose Coach. Narrative Therapist and Practitioner. Pre-marital Coaching
Support group for Home based entrepreneurs. Access Bars Practitioner . Expert – Webicoun India. TRANSFORMATIONAL WORKSHOPS Homemakers to Changemakers – Webinar for home based home based entrepreneurs. Conducted Nourish to Flourish – 7 day interactive Whatsapp Challenge and Webinar for Couples. Pre-marital Coaching – 3 week programme for those in a relationship and set to tie the knot. Webinars on Emotional Well Being for interns, students and professionals.Workshop on Growth Mindset for professionals. Proofreading and content advisor. Social Initiatives Volunteer – Spark a Change Foundation – looks into educational needs and well being of school age kids from low income background. Mentor – Interact Club of Mumbai Royales www.nourishtocherish.com |Mob : +91-9820228174 |coachneepa@gmail.com | contact@nourishtocherish.com. Reviewer on Make It Happen Impact transformation programs. Reviewer on Teenpreneur Program for teenagers.  As part of community Impacted 1500+ budding entrepreneurs | 5000+ professionals & homemakers through various initiatives. Mentor for budding Purpose Coaches (as part of Licensed Purpose Coach Community). Hand in Hand- Club for individuals over 60 years       Social Initiatives Volunteer – Spark a Change Foundation – looks into educational needs and well being of school age kids from low income background. Mentor – Interact Club of Mumbai Royales
Amb. Aderinwale Zainab Adewunmi Author and Chief Executive Officer at Eartco Counselling and Consulting Limited
Amb. Zainab is a Nigerian. She was originated from Ogun State Nigeria, but she was born and raised in Lagos State Nigeria. She's a product of Obafemi Awolowo University, Osun State Nigeria (One of the Best Universities in Nigeria).
She is a personal development coach, Humanitarian, motivation speaker, psychologist (in view) and an Author of an inspirational book titled " BE THE BEST YOU CAN BE ". She's an Advocate of Sustainable Development Goal SDGs 2030, Girl Child and Youth empowerment which she has spoken in verities of discussion.
She's an open to experience person. She is a mentor leader, teacher, social activist and student. She is mostly address as a transformational woman, compassionate woman, woman of virtue, warrior girl, phenomenon young woman, visionary zainab, extraordinary lady, Outstanding female and power lady.
Over the years, she has challenged young minds to believe in their abilities and start fulfilling their goals in order to help them interact with life positively. She aimed at building healthy and positive self-esteemed and confident youths in other to be the best version of themselves.
She has mentor over 200 youth She won the Best Advocate Support Award for the year 2020 from Make Mee Elegant Foundation and also won the Outstanding Youth Female Advocate Award on Early Child Marriage from Outstanding Women in Africa Award.
Her profile has been unveiling on magazine as the Champions of youth Advocacy & Humanitarian Extraordinaire in recognition of her excellent performances. She is so passionate about Humanity and the plights of Human Right globally.
She was Awarded as the Best International Youth Humanitarian Award 2020 from ELS EDIFICATION PLUS UK. She speaks, counsel and write to impact life's. She has impacted over 200 young minds. She is the Chief Executive Officer (C.E.O) of Eartco Counselling and Consulting Limited that provide excellent, trust-worthy and compassionate counselling and consulting Services.
She has 5 years' experience working for humanities and have three years' experience in professional sector. She has been working in the field of Humanities before she official join international NGO. She worked as an organizational consultant and Counsellor at AKS Consulting Lahore, Pakistan and Human Resource Manager at Women African Organisation (A.W.O) .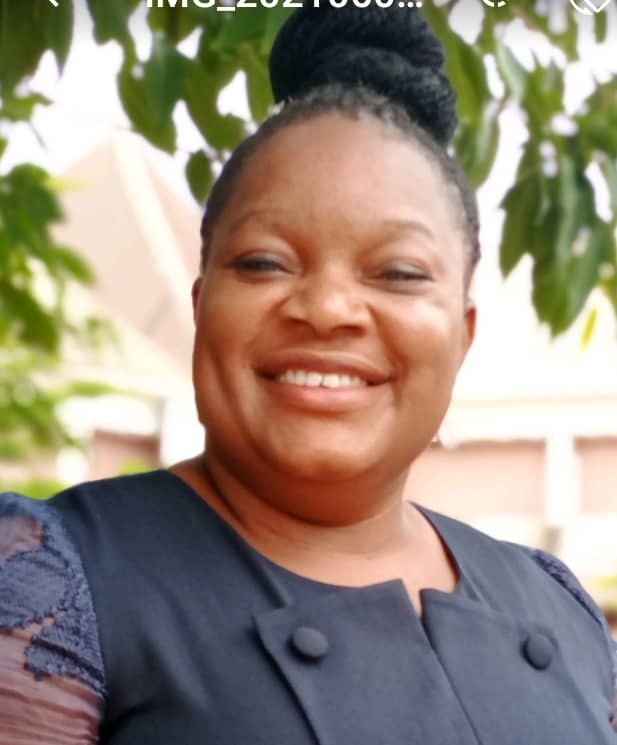 Amb. Blessing Obaniyi CEO/Founder at Blessing Obaniyi Foundation (B.O Foundation)
Amb. Blessing is the CEO/Founder of Blessing Obaniyi Foundation (B.O Foundation). She is also the founder/CEO of Covenant Footprints (a business firm). She is into humanitarian services and a lover of mankind. She is a youth and marriage counselor. Also, positive mind coach. She holds master's degree in Admin/Planning, also has a degree in Business Management. A certified Monitoring & Evaluation officer. She is a public speaker, a consultant, and a mental health advocate. She is also a prolific musician
Dr Isaac Olufadewa Medical Doctor, Founder and Executive Director At SRHIN Nigeria, One Young World Managing Ambassador for Africa and Middle East region
Dr Isaac is a medical doctor, master's degree (with distinction) holder and social entrepreneur with almost a decade of experience in leadership in various organizations that range from healthcare, leadership and public policy such as US-based International Youth Alliance for Family Planning, Australia-based Global Youth Mental Health Awareness, ONE Campaign (Nigeria) among others. He is the current One Young World Managing Ambassador for Africa and Middle East where he leads over 1,500 OYW Ambassadors from over 70 countries combined. He is also a health policy leader with expertise in global public health and advocacy and he is very passionate about sexual and reproductive health and rights (SRHR), NCDs and mental health of young people. He is currently the Founder/Executive Director of Slum and Rural Health Initiative (SRHIN), a registered organization that takes quality healthcare through the use of advocacy, technology and research to underserved people in urban slums and rural areas in Nigeria and Ethiopia with a vision to reach millions of people in Africa. Dr Isaac is a recipient of several awards, fellowships, scholarships or grants from several reputable organizations which include the African Union, Tony Elumelu Foundation, Reckitt Benckiser, and Harvard Global Health Institute.